Render Studio 2.0 – Production Scenes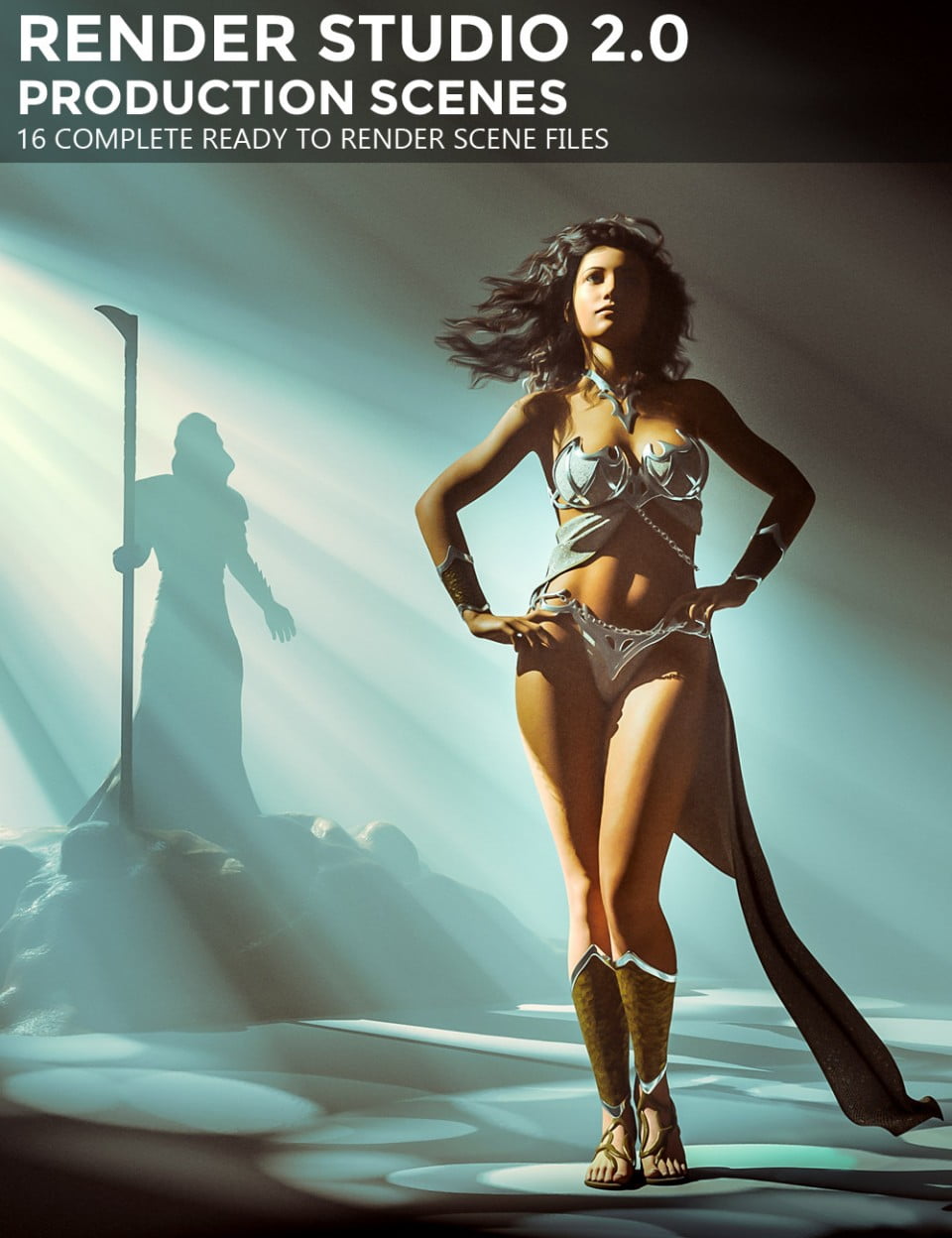 ---
Render Studio 2.0 – Production Scenes
'Render Studio 2.0 – Production Scenes' is the complete collection of all 16 scenes created for the promotion of Render Studio 2.0 – Volumetric Plus.
Each of the 16 scene files contain all of the lights, cameras, volumetric atmosphere fx and backgrounds that were used in each of the promotional renders. All you need to do is add your own characters, poses and props and you are ready to render with fantastic lighting. All of the scenes are also completely customizable to your own needs and preferences.
You can merge these scenes with other Daz Studio scenes that you already have created to completely change the lighting and atmosphere.
Render Studio 2.0 – Volumetric Plus is required to use this product.
Figures. Props and hair not included.
What's Included and Features
16 Complete Scene files (DUF):
Includes all lights, Volumetric projectors, Atmosphere, environment and backgrounds.
Reset to 'Default Scene' file.
PDF Readme
Notes
Additional Products used in Promo Images:
Render Studio 2.0 – Volumetric Plus
---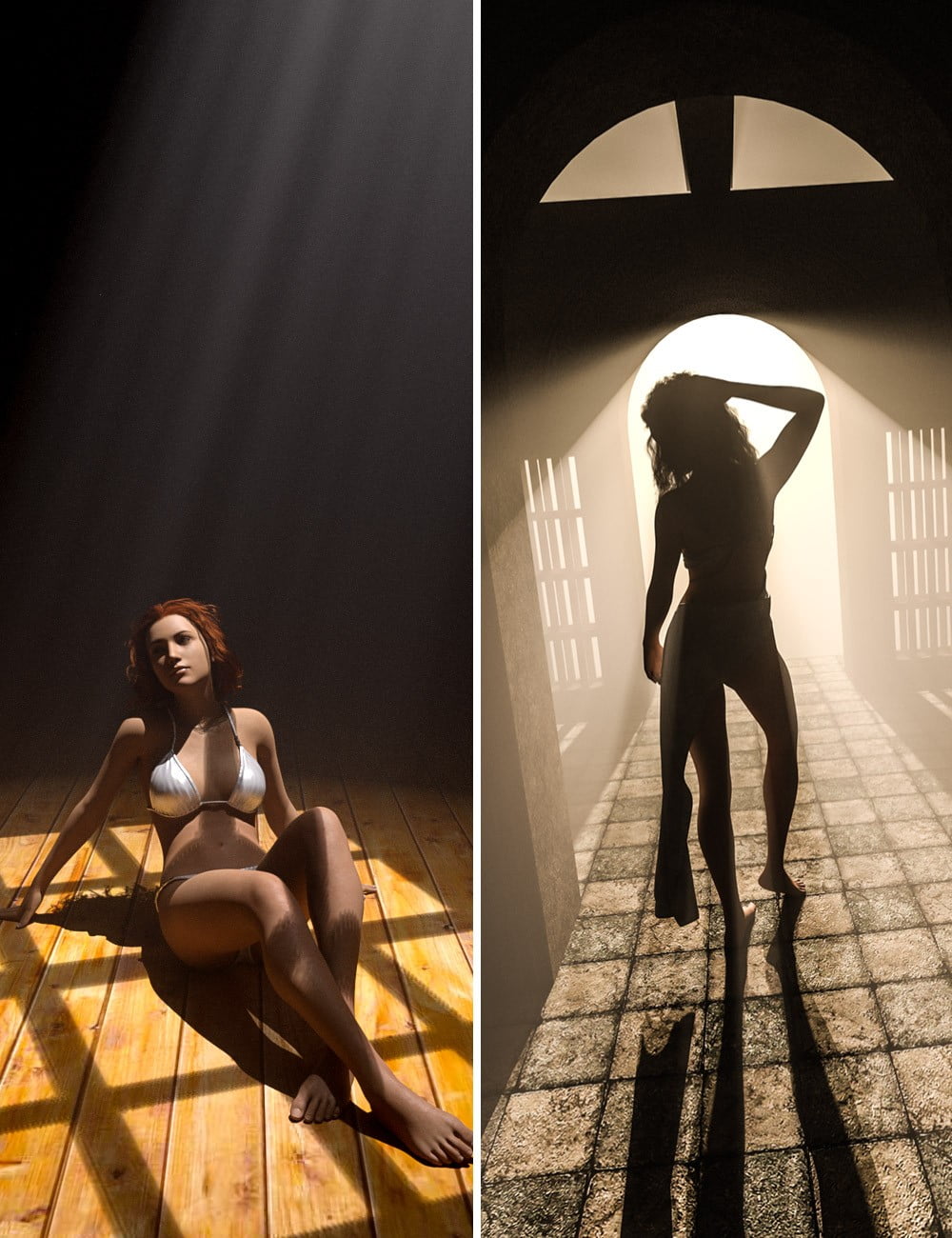 ---