Render Studio For Poser 8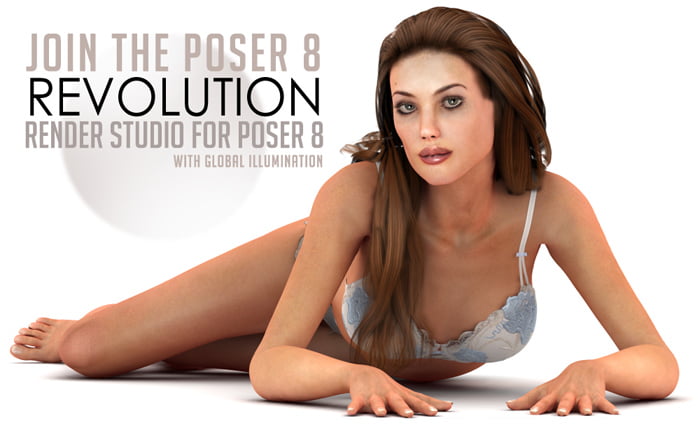 Just like it's predecessor 'Render Studio For Poser 8' is a revolution in Poser lighting. Using the new lighting attributes of Poser 8 'RSP8' will take your renders to a whole new level.
'RSP8' includes 58 new light presets, 10 IBL light presets, 5 base light sets and 5 IBL/Standard light sets, A new Paper Roll Backdrop prop, 10 background textures and 3 amazing projector presets.
One of the most amazing parts of 'RSP8' is the inclusion of a 'Global Illumination Dome'. With the advent of 'Indirect Lighting' in Poser 8, the 'GI Dome' gives a splendidly simple and effective solution to Global Illumination. This is the ability to have fantastic even illumination without any lights being used in your scene, Not only are no lights needed but no 'Ambient Occlusion' is needed either…!!!
---