---
Reptillian for Genesis
Swamps… deserts… woodlands… these places and more have seen the rise of the Scaled Folk, the Reptillians.
Cold blooded by biology, but hot blooded in temperament, these creatures can be monstrous, or benevolent.
With multiple species and scale patterns, the Reptillians are prepared to take over! For Genesis in DAZ Studio.
This complete morph package for Genesis includes one fully complete morph that drastically changes not only
Genesis's shape, but proportions as well, not to mention additional UV's to better fit the new form.
---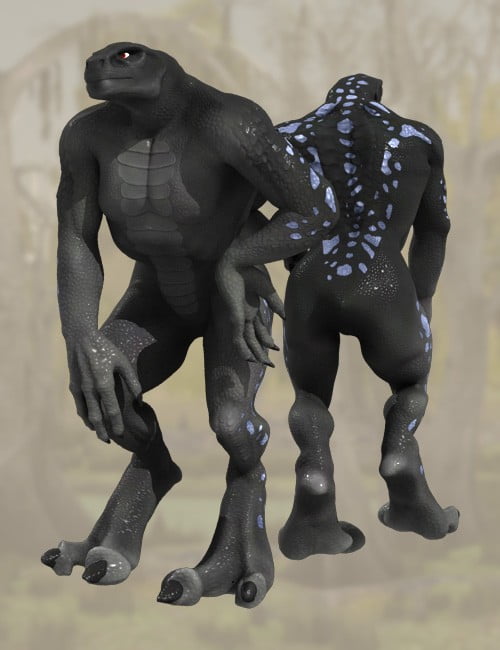 1 GRATEFUL MEMBERS
---