Return To Driza: Hotel With Stables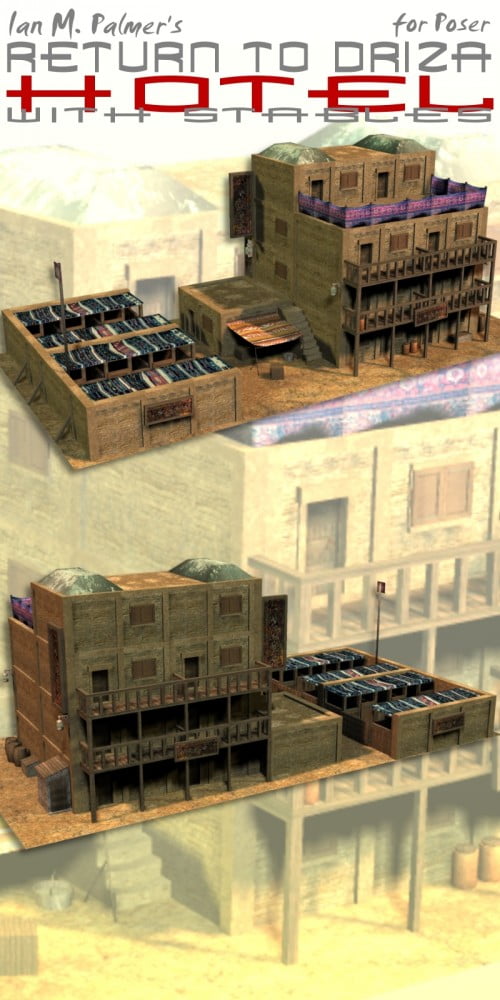 The original Driza: Walled Desert City was initially inspired by a Star Wars game environment, but evolved during construction into something less SF, more historical fantasy, and became my most popular model. After a while I retextured it, enhancing its realism, but I always intended to rebuild it in close-up.
Before I did, I developed the Lemuria series, suggested by ancient Babylon, but excessive mesh detail meant larger files and slower renders.
At last, Return To Driza finds the middle path: moderate-resolution modelling, with photo-based high-resolution textures, for convincing renders at high speed. In the Poser version, every door and window shutter opens independently, to reveal interior walls and dirt floors. With only one or two Return To Driza components, building a townscape takes just a minute or two; but the more elements you include, the more complex and interesting the result. The designs, meanwhile, are intentionally generic enough that you could be building Cimmeria or Jerusalem, Babylon or Barsoom.
---