Revival for Unforgettable V4_Poser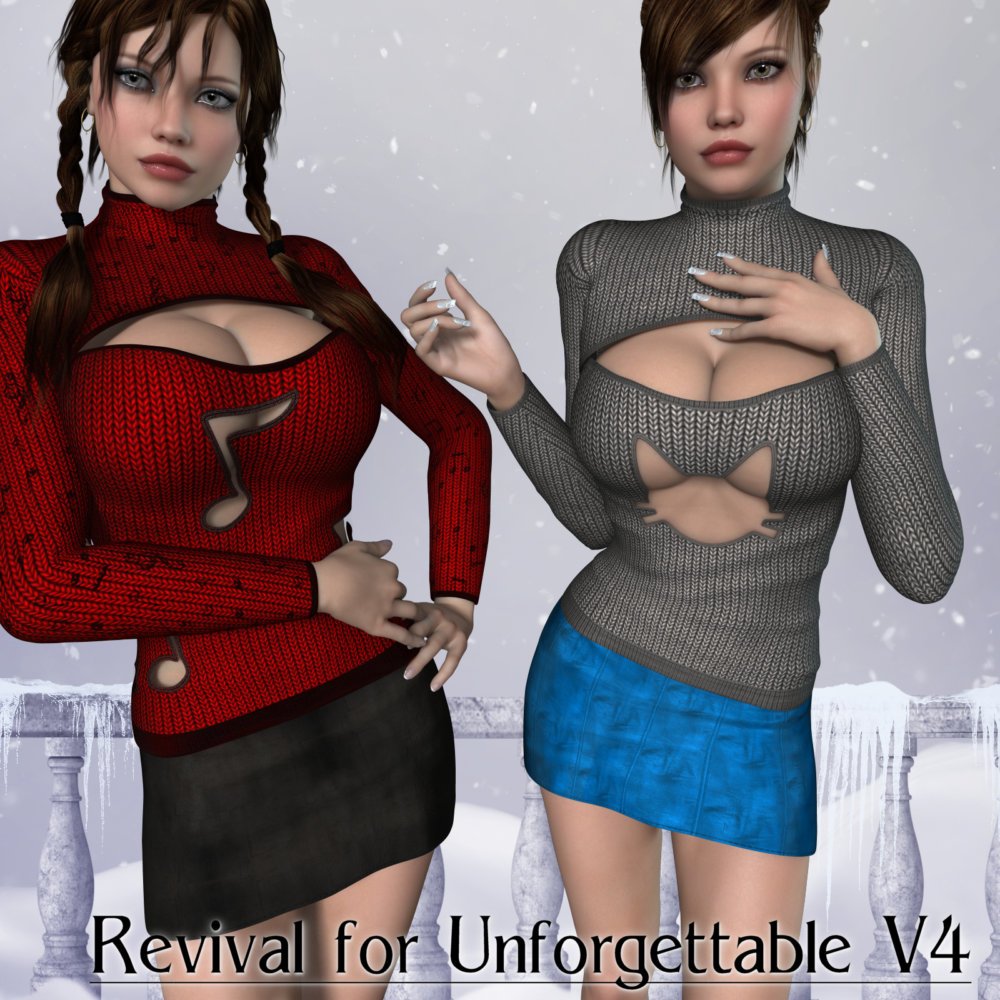 Welcome to the Revival Boutique
Our goal is to update V4's closet with brand new styles for some of your favourite
classic, vintage, and recent past outfits.
Introducing a new fashionable style set for Unforgettable V4/A4/Elite by kaleya .
Bring this outfit to a whole new level of chic and sexy with Revival for Unforgettable V4. Redesigned with versatility in mind.
Revival for Unforgettable is a must have, with 10 new styles for the Sweater and Skirt.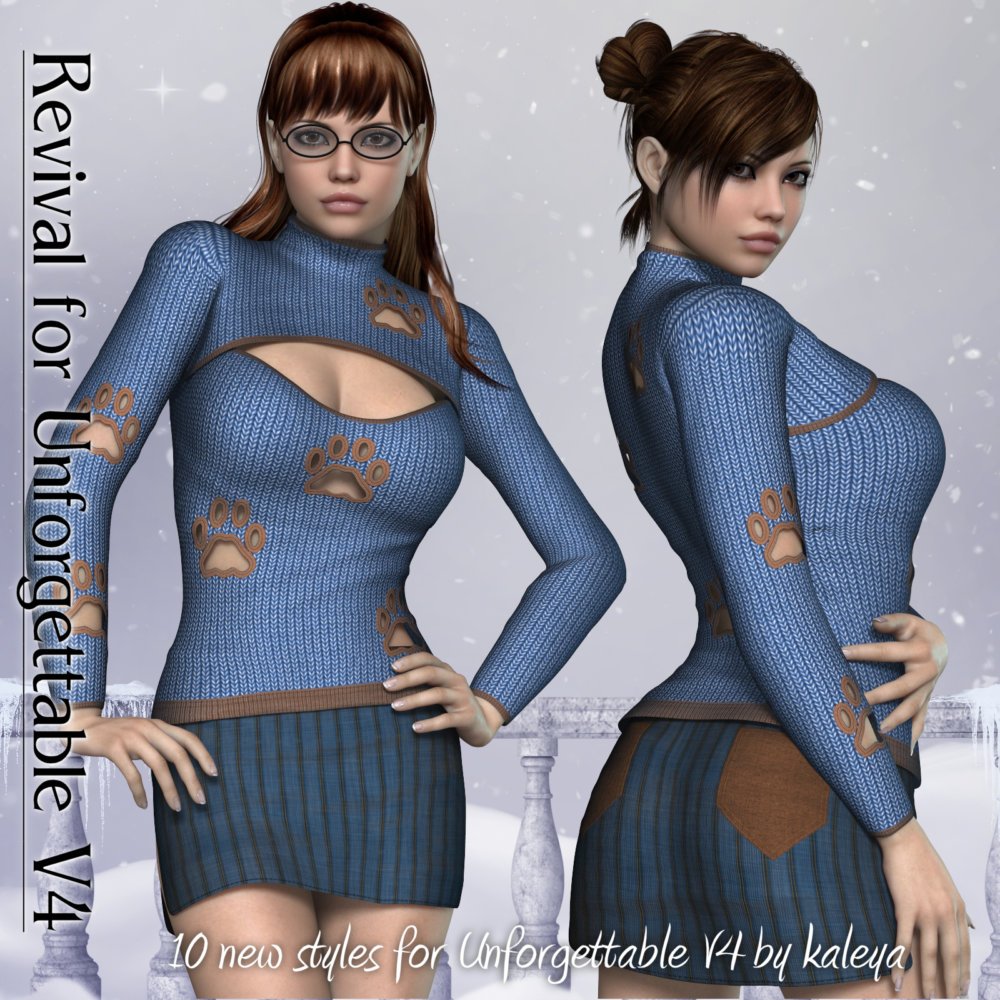 ---