Ride On Mower (for Poser)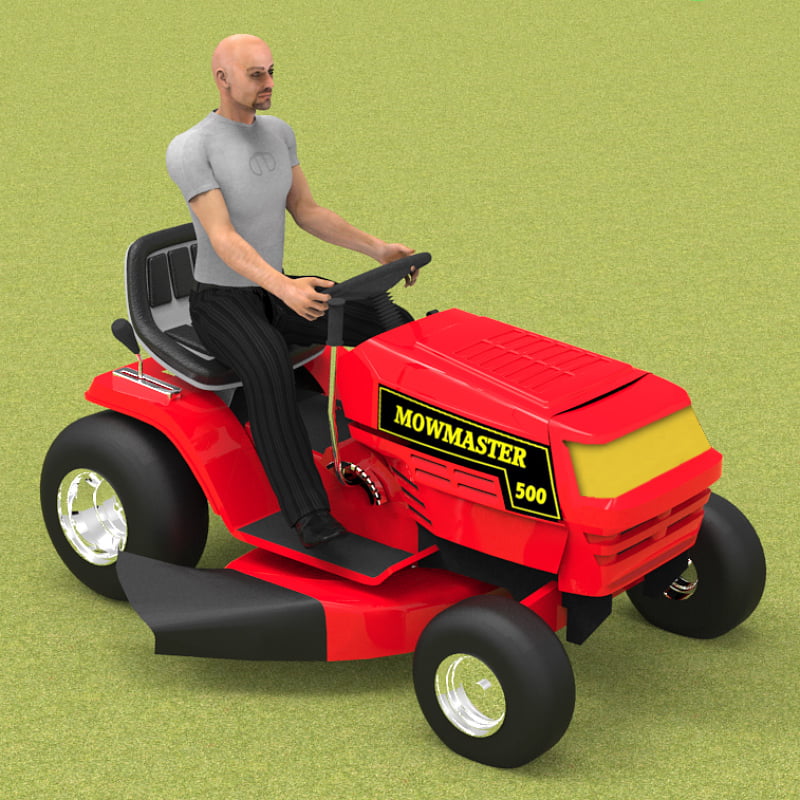 ---
Ride On Mower (for Poser)
Description
Editorial
Promo Credits
Gallery
More Items
Free Stuff
Reviews (0)
Product Features (Poser):
* Poser figure (obj, cr2/ png), with approx 115,692 polygons.
* The front and rear wheels can rotate (with an ERC dial on the BODY).
* The front wheels and steering wheel can rotate (with an ERC dial on the BODY).
* The seat can tilt forward (with an ERC dial on the BODY).
* The mowing blade can rotate (with an ERC dial on the BODY).
* Three levers can move.
* The lower "mower" section and blades can be hidden or shown. (Hide/ show pose included.)
Textures:
* Body metal:
– Blue
– Green
– Red
– Yellow
* The displacement map on the wheels simulates raised treads.
* Templates are included and some are color-coded.
* Textured using a combination of texture maps and Poser shader nodes. If you want to use this model in another software program, you'll need to recolor the body metal (metallic shader) and seat (fabric shader).
---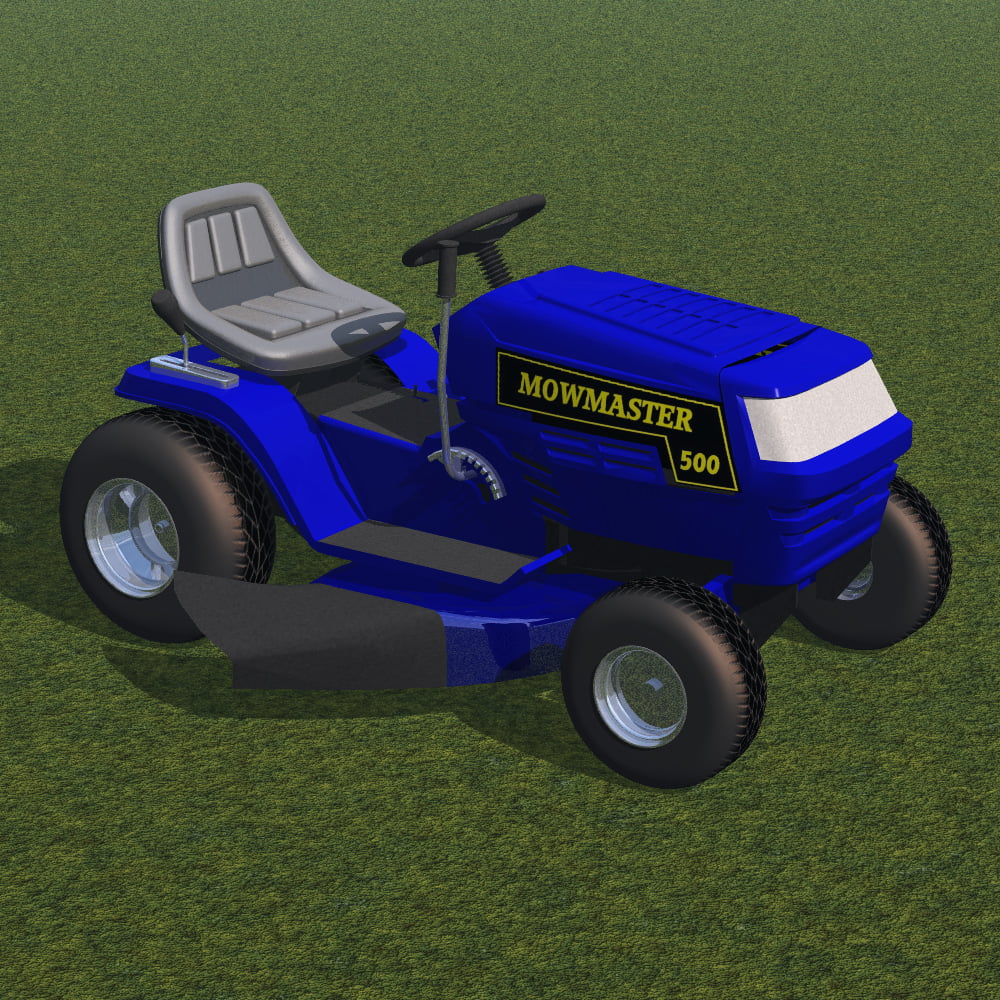 ---