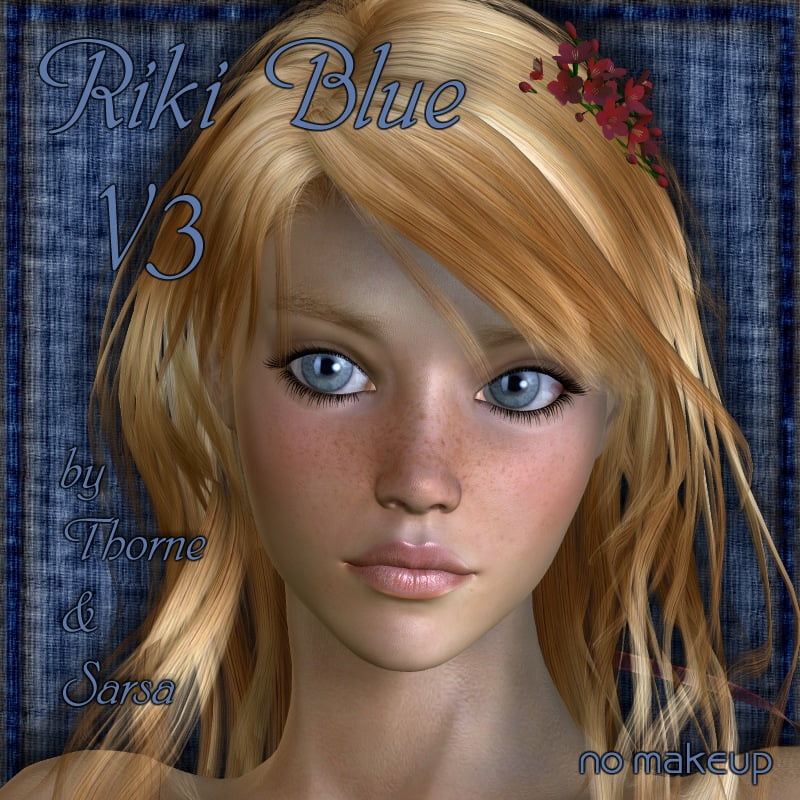 A new, original character for V3 PLUS texture expansion for the Melissa Blue package
Welcome Melissa's beautiful older cousin, Riki! Riki is a brand new character for V3 with an original, custom face all her own (not based on Melissa's face). Riki comes with the complete, original Melissa Blue texture set, PLUS 3 NEW makeup option head maps that will soon have you thinking Blue is your favorite color. ;o) Also included with Riki is a gorgeous body created from the V3 standard morph pack, and a bonus smile/pout morph.
Riki's package also contains head and body bump maps, MAT files for applying all texture and bump options, and 3 skin highlight MATs for different looks.
Rikki Blue original custom face morph targets can be used with the default V3 base figure only- V3 head morph pack is optional. Riki's body injection requires the standard V3 body morph pack.
---