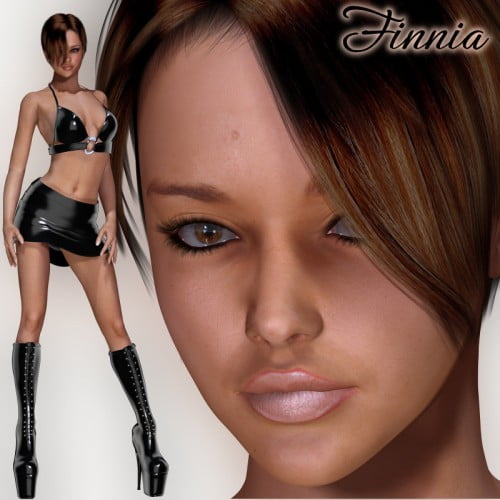 Finnia is a beautiful modern woman who will be a wonderful addition to your Runtime. Her head morph and texture were created with real world beauty in mind. Her make up options and eye colors are those that would be found on average women walking down the street in your town. Very m,uch like your average woman Finnia is just as much at home in her jeans and a t-shirt as she is in an evening gown. The only limits she knows are those of your imagination!
This set includes:
?1 gorgeous custom head morph with seperate INJ/REM
?1 DAZ Dialed body morph with INJ/REM poses
?4 realistic eye options
?4 beautiful make up options plus a make up off option.
?5 Head maps, 1 bump and 1 specular map
?1 Torso map, 1 bump and 1 specular map
?1 limb map , 1 bump and 1 specular map
?MAT settings for all make ups and default texture utilizing shader nodes
?MAT settings for all make up options and default textures without the shader nodes
?2 Lash options to choose from
Proven quality content at a price you can afford!
This product will work in P5/P6/P7 on a pc. It has not been tested in any other programs or any other formats.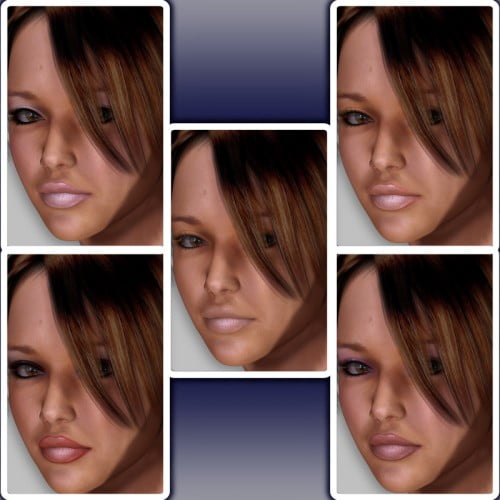 ---