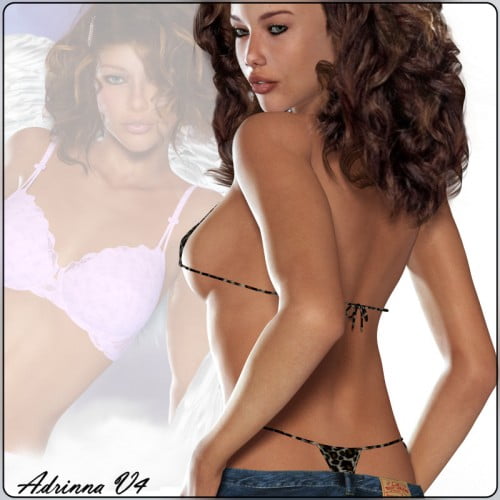 Meet Adrinna.. the first in our True 2 Life character line! She is not your typical V4 beauty but breath-taking still the same. Modeled from photos of a very beautiful woman, Adrinna is sure to please!
A real world beauty with a distictive face she comes with everything you need to give your V4 a very real presence in your renders. Adrinna is a completely custom morphed character so she requires only the V4 Base ! Designed to be truely Photo realistic she has no painted pixels anywhere.. her entire skin is 100% realistic in order to ensure that even your truely "close up" close ups give you that True 2 Life look. She comes with 5 beautiful realistic eye textures and 5 make up options that range from a basic liner and gloss to full out seduction as well as a make up off option!
Special care was taken when creating the custom head morphs for Adriana to ensure that we captured both her everyday beauty and her sultry charm and as such you will get 2 very beautiful face morph INJ's.. one with her "signature" lip pout and one featuring her everyday appeal perfect for adding your own creative expressions to. She also comes to you with a custom breast, ab, and genital morph to ensure that her realism is complete from all angles. She comes to you as the ultimate in realism.. bump and specular mats for all texture mats help you achieve beautiful close ups!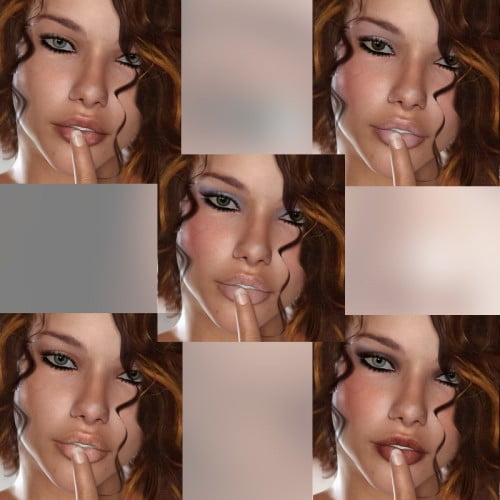 ---