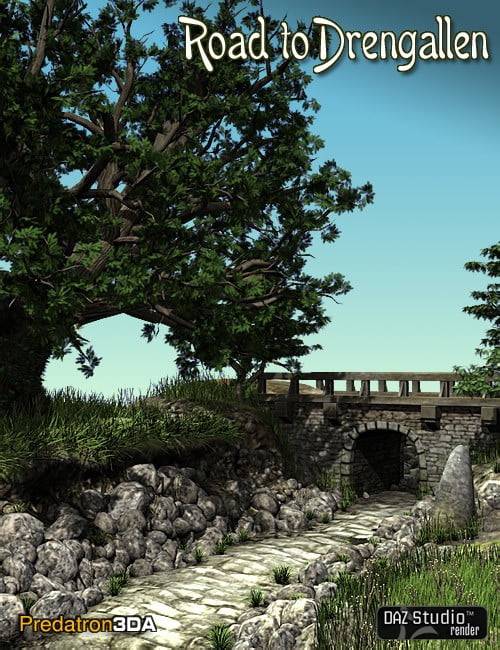 This highly-detailed figure prop is the perfect backdrop for fantasy style scenes. Includes sculpted base with road and grass banks, bridge, four tree props, three rock props, four grass props, two weed props and a standing stone prop. The trees come with four leaf textures for summer and autumn.
The base also has summer and autumn textures and the grass props. There is one light set included for Poser, and another for use in DAZ Studio 3.
All props and scene parts can quite easily be moved around, deleted or hidden. This gives you plenty of options to create different looking scenes or if you want to save on resources remove or hide any parts not visible in your scene. All grass and plant props are geometry based and use shader material settings.
Required Products
pwSurface 2
UberSpot Light Shader for DAZ Studio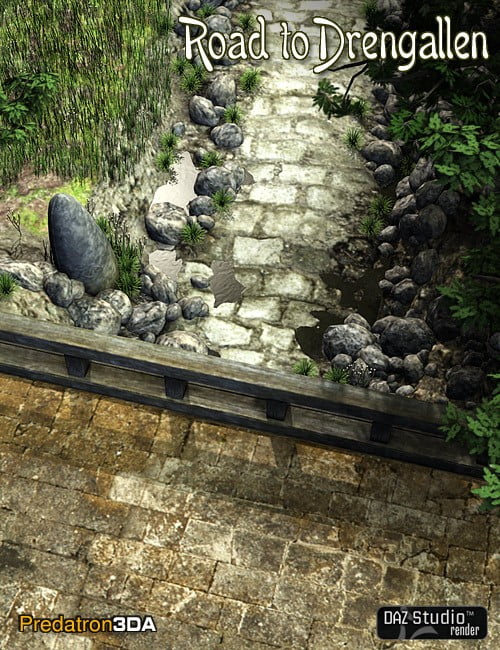 ---