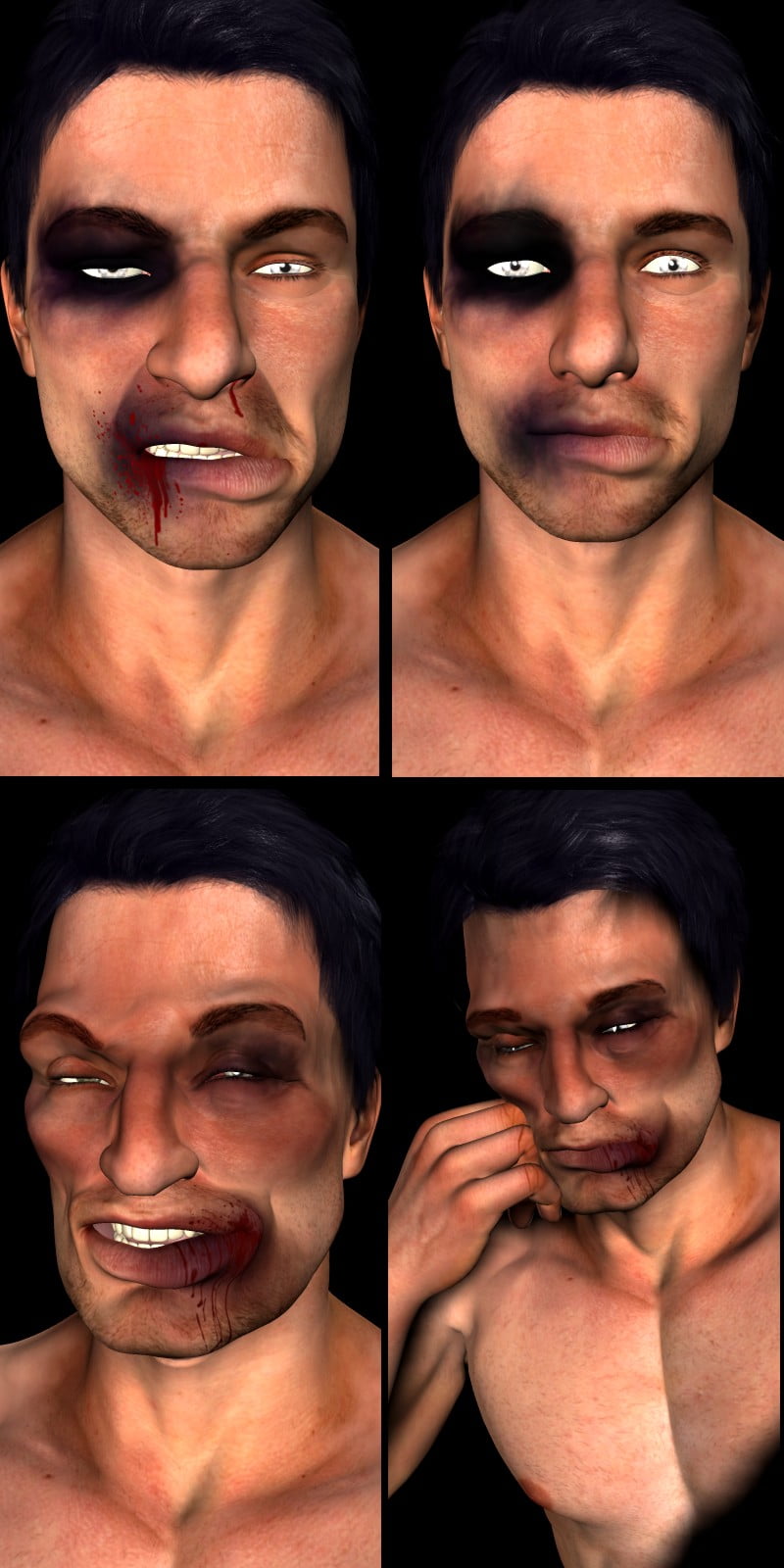 From boxing to war, Rocco has done it all.
He has fought for the right causes and even for a cold beer ;)… He has even gotten beaten by a woman for going too far! 🙂
Rocco is itching for battle, his face shows how punch drunk he can be.
Included in this package you will find:
– FACE 0 INJ: This will ONLY work if you have M4 and MORPHS++
– Morphed 1 and 2 INJ (Custom morphed faces that they can be used also with your basic M4 and with ANY morphed M4)
– BODY INJ
– BODY REM
– FACE 0 REM
– FACE Morphed REM (for the two morphed heads)
– MAT file for total body and face
– 5 MAT for face
– 9 MAT for eye colors
– MAT for the genitals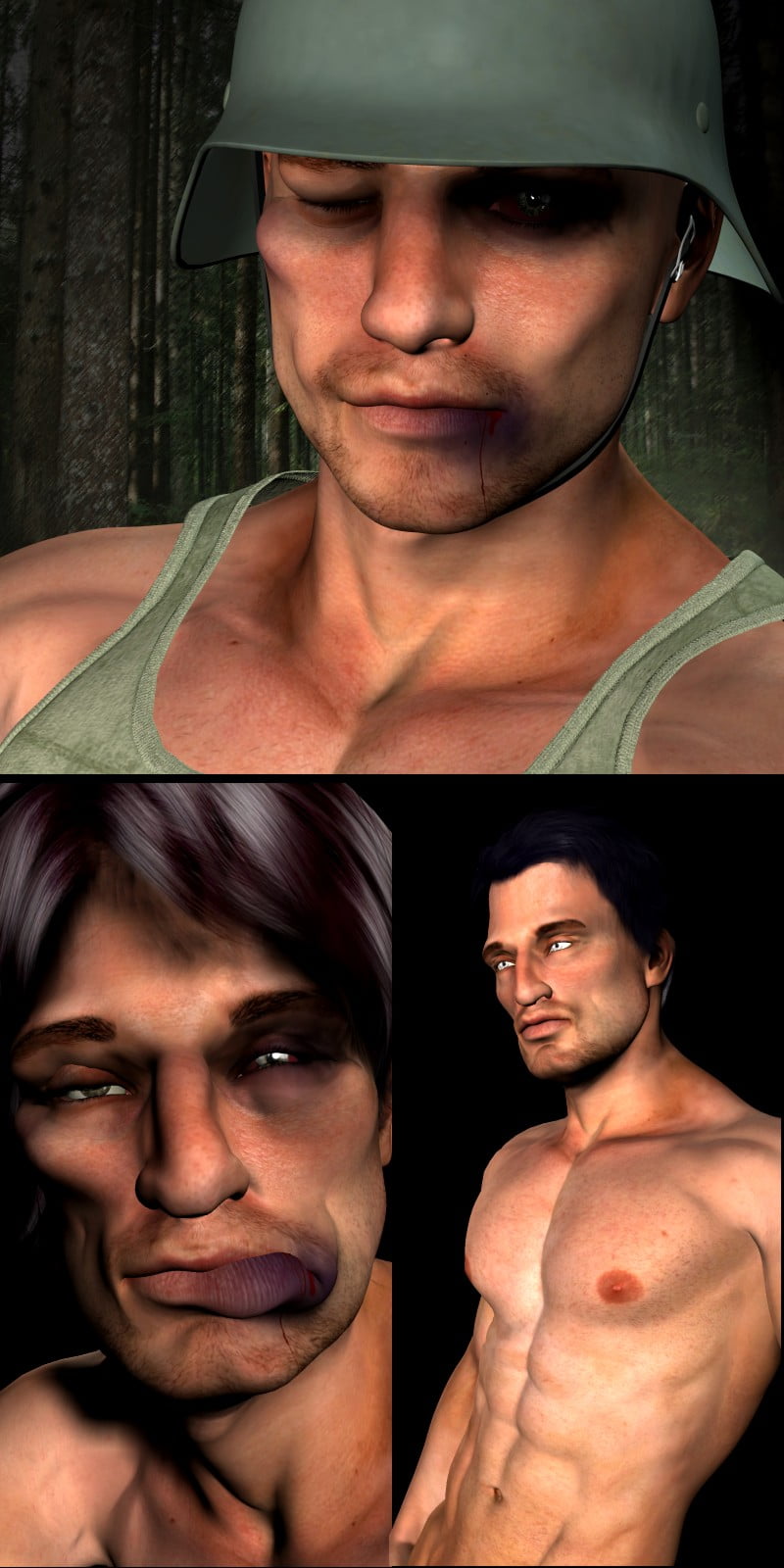 ---