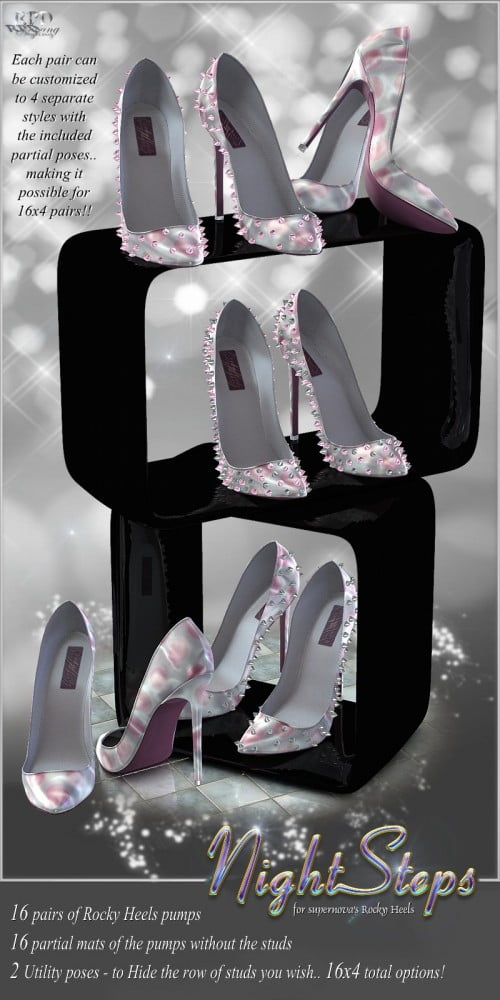 16 pairs of shoes, customizable to the maximum with the HIDE poses included for the rows of studs. 16 presets of all studs hidden also provided to avoid waisting your time with double clicks.
Each pair of shoes can have 4 different looks,so this pack is an actual 16×4 addon.. endless possibilities!
Let Victoria have some fun and take proudly and in fashion those nightsteps!
Package details :
————————–
TEXTURES:
* 26 high-detailed textures (including bumpmaps and reflections)
* 38 MAT files in material collection (mc6) and pose (pz2) format – to choose the directory that fits best your own Runtime and preferences of organization – for:
* 2 Utility poses to HIDE each row of studs
* 16 pairs of Rocky Heels pumps
* 16 pairs of pumps – same textures with all studs removed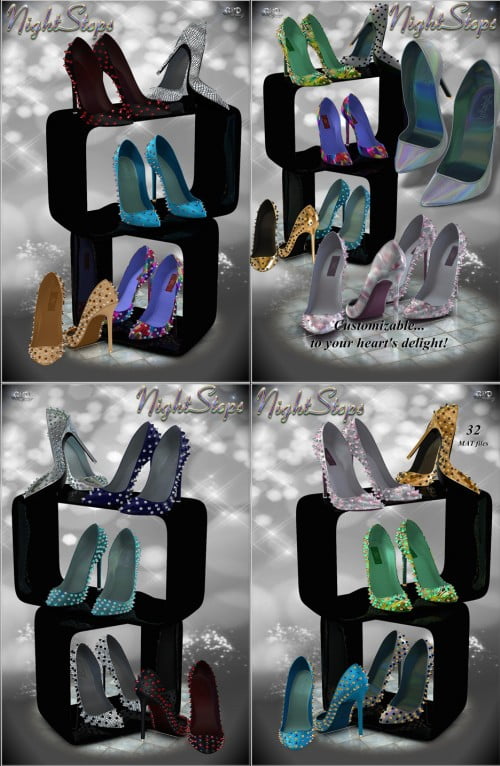 ---