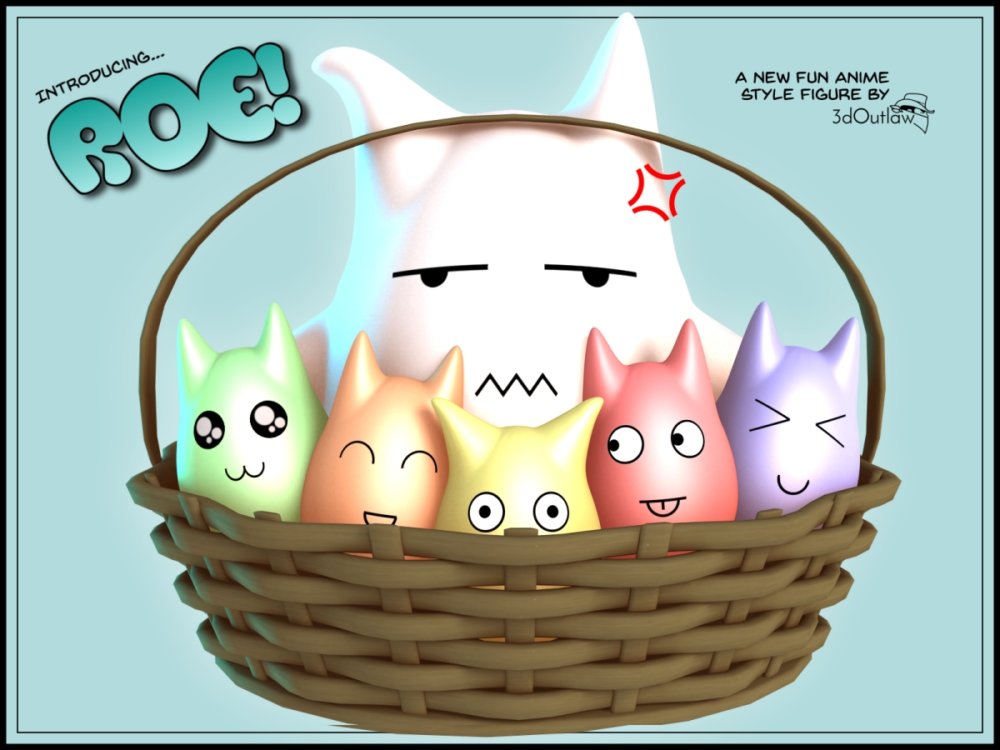 DAZ Studio ONLY!
Meet Roe! A cute new anime style figure, by 3dOutlaw.
Roe can be a bunny, an egg, a thing, or whatever you can dream up! There are rigged and poseable arms & ears (and ear tips) and a poseable tail. There are morphs to hide/show the ears, feet, tail, arms and nose. Each morph can be dialed from 0-100%. The eyes and mouth are changeable maps, that are independent, allowing for great flexibility, and a ton of combinations! (it is really easy to make your own maps as well) There are also some big/small size adjustments for the eyes and mouth, as well as a smooth/fuzzy settings for the skin. Roe comes in a bunch of colors, and I've also included some prop whiskers! 🙂
Instructions for Use:
1) Roe is a standalone figure, found in the "People" section of your Daz Studio software.
2) Double click Roe to load, and double-click the whiskers to add them if desired.
3) You can bend/twist/side-side the arms, tail and ears from the Scene tab, by selecting those parts.
4) The show/hise morphs can be found on the Body of the main figure
5) The Eyes and Moths are parented to the body (make sure to select the appropriate one, before applying the simple double-click options!)
6) Select Roe and double click a color mat or the fuzzy/smooth setting to change the overall appearance.
NOTE: The figure comes with High Resolution turned on, and a Smoothing modifier turned off. If you hide the Ears or arms, and there is some distortion, make sure the smoothing modifier is off. If you bend the ears or other parts extremely, make sure to turn the Smoothing modifier on.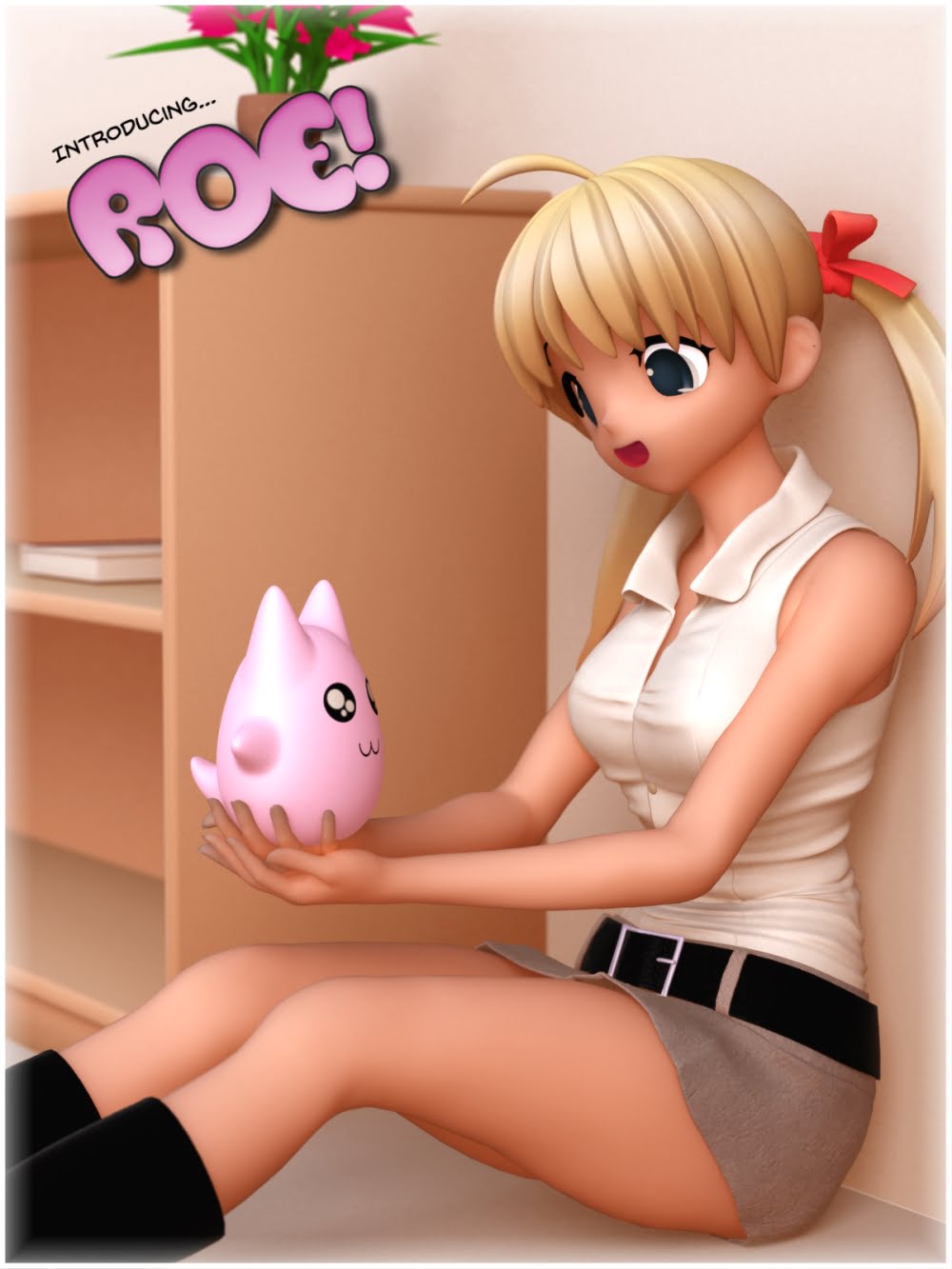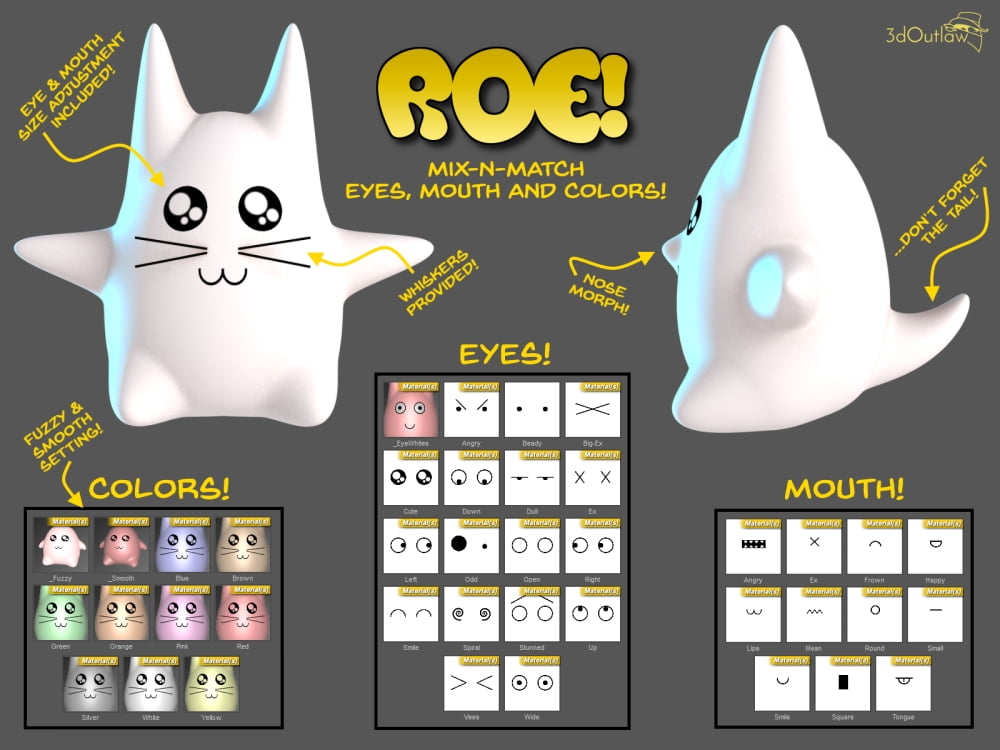 ---