Roman Building Set I – Poser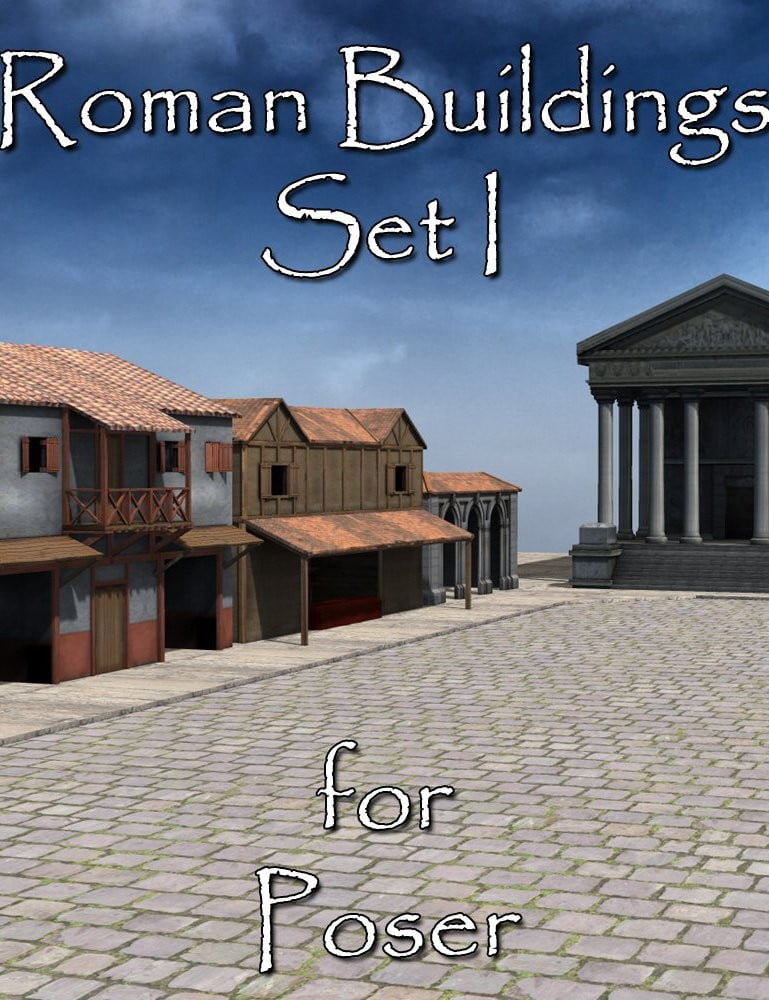 ---
This is a set of Roman style buildings, complete with houses, stores, temples, and more.
The models range in size from low to medium polygon count with hi-resolution texture maps.
Use these models to quickly create a Roman style town or village or use them as background buildings to help fill out your scene.
The buildings do not have any moving parts. Street and ground texture are not included.
Note: These buildings do not include bump maps and are meant for distance shots. Some textures may look blurry when viewed up-close.
---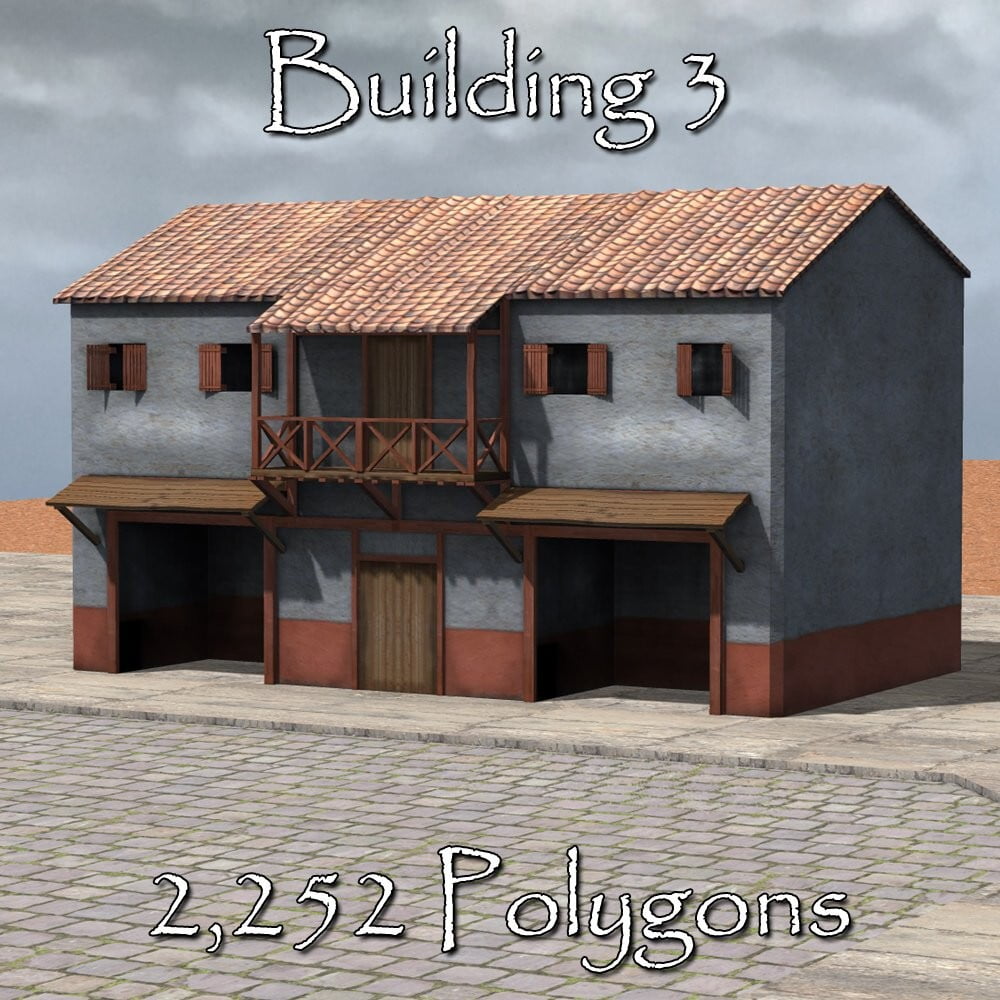 ---