Rons Sci-Fi Optical Flares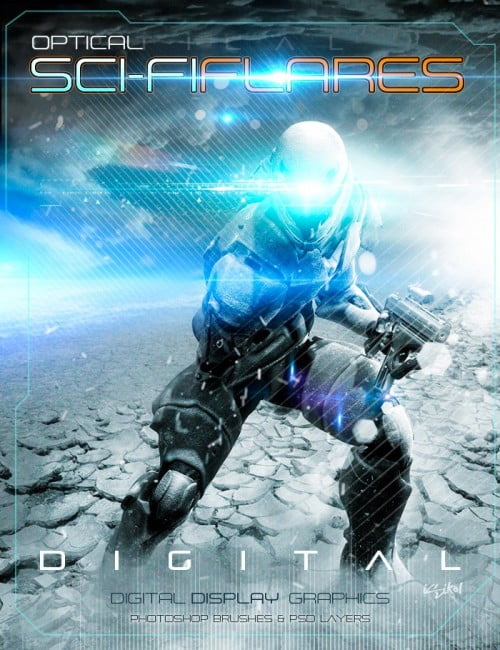 Glad to bring you this exciting Sci-Fi Optical Flare special effects package. WOW! There is a lot of creative and useful stuff here. The set comes with over 450 custom photoshop brushes of innovative add-on elements of flares along with futuristic technical digital graphics found in interfaces and 165 ready-to-apply photoshop layers of colorful high energy light flares with real glass artifacts, creative blurring and tech stuff added to complete this set.
When Lens flares are deliberately used in illustrations they really invoke a sense of drama. I Hope these save you time and money, as well as making your art stand out. I warn, you will be looking for ways to use these everywhere. Have fun, create and enjoy.
450 Photoshop Brushes (.ABR)
14 2500px x 5000px Photoshop Files (.PSD)
165 Total Layered Sci-Fi Optical Flares (.PSD)
450 PNG's of Brushes (.PNG)
PDF of all Items included (.PDF)
Photoshop CS and Above
This product includes:
1 Base Installer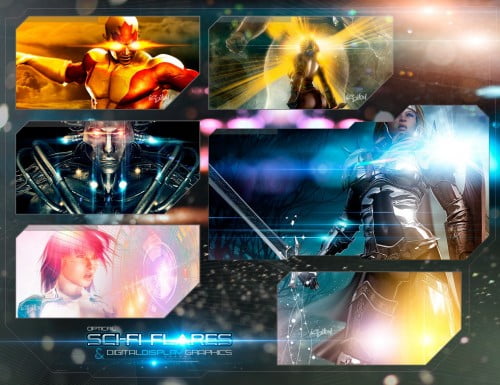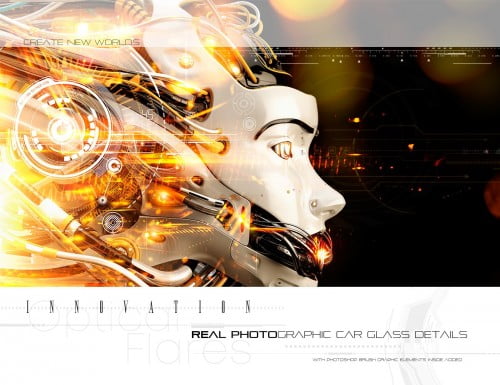 ---