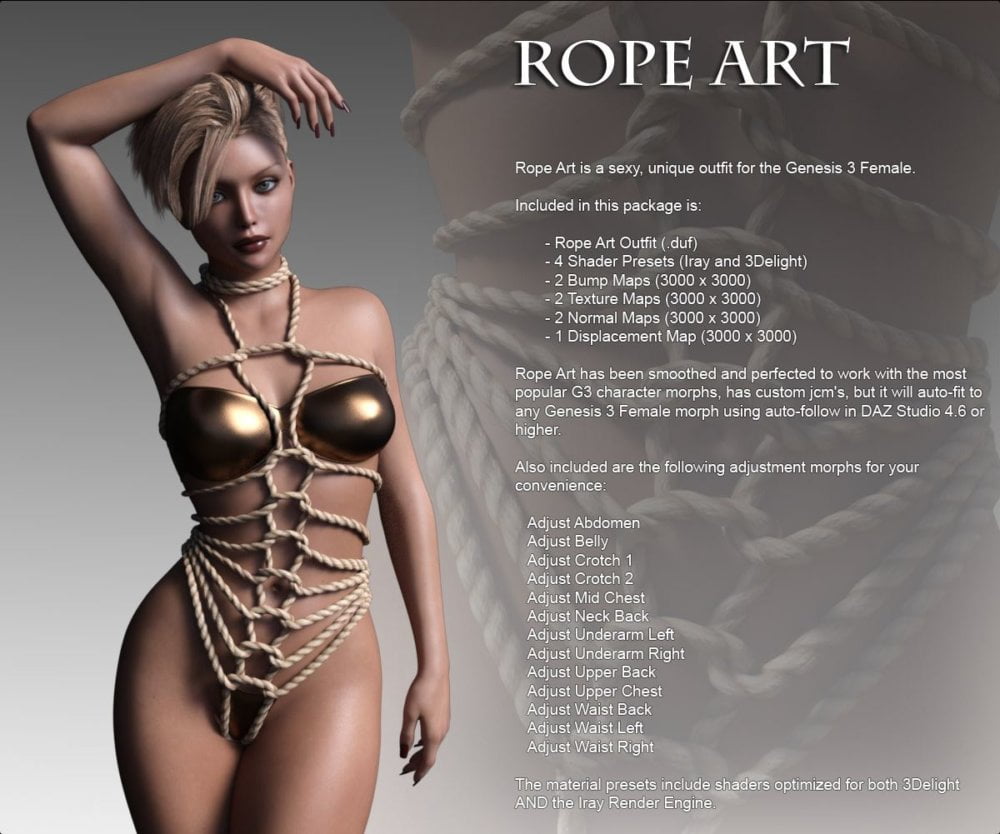 Rope Art is a unique, sexy outfit for the Genesis 3 Female.
Included in this package is:
– Rope Art Outfit (.duf)
– 4 Shader Presets (Iray and 3Delight)
– 2 Bump Maps (3000 x 3000)
– 2 Texture Maps (3000 x 3000)
– 2 Normal Maps (3000 x 3000)
– 1 Displacement Map (3000 x 3000)
Rope Art has been smoothed and perfected to work with the most popular G3 character morphs, has custom jcm's, but it will auto-fit to any Genesis 3 Female morph using auto-follow in DAZ Studio 4.6 or higher.
Also included are the following adjustment morphs for your convenience:
Adjust Abdomen
Adjust Belly
Adjust Crotch 1
Adjust Crotch 2
Adjust Mid Chest
Adjust Neck Back
Adjust Underarm Left
Adjust Underarm Right
Adjust Upper Back
Adjust Upper Chest
Adjust Waist Back
Adjust Waist Left
Adjust Waist Right
The material presets include shaders optimized for both 3Delight AND the Iray Render Engine.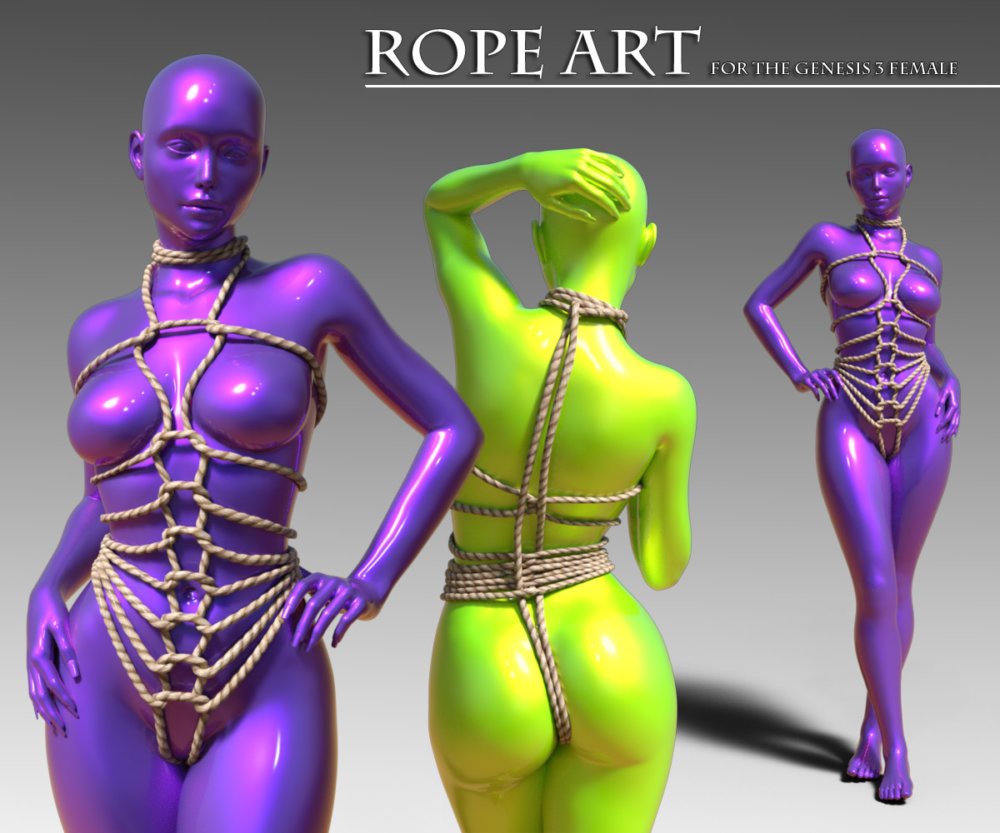 ---