Round Wristwatch for Genesis 2 Male(s) and Genesis 3 Male(s)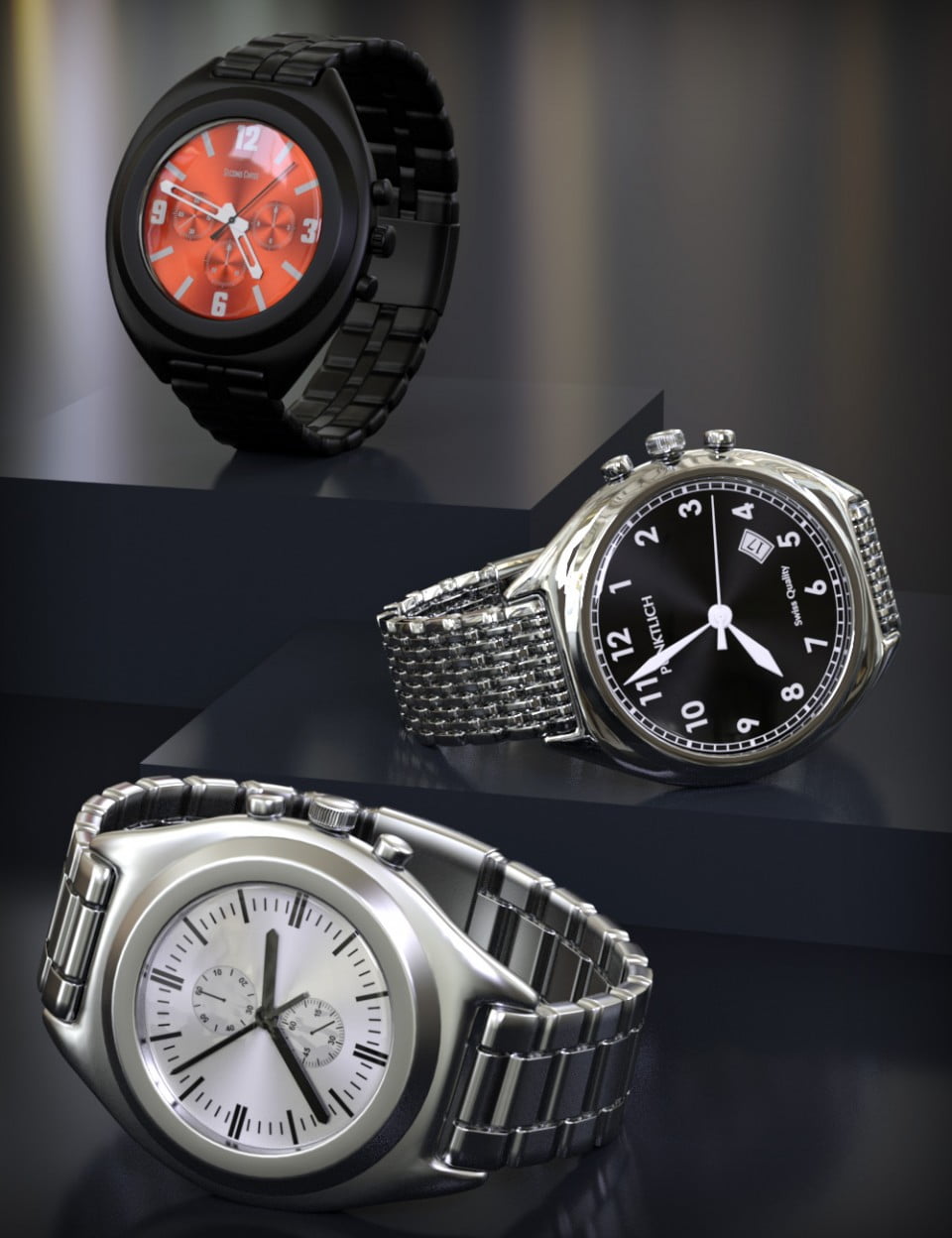 ---
Watches are a perfect accessory for men to underline their personal style. Sportive, modern or traditionalist – there is a watch for everybody in this pack.
This set includes a round watch and a metal strap with a clasp. Different shape and texture options give you a range of different styles. If you want to switch styles, just apply a new preset.
The hands on the dial are fully poseable. You can set any time you want and can even animate the hands. Special care has been taken to make sure that watch and hands keep their shapes perfectly with all body shapes.
The two pieces of this set can be combined with the Square Wristwatch Set to mix the watches and the wrist straps.
This product includes:
1 DSON Core Installer
---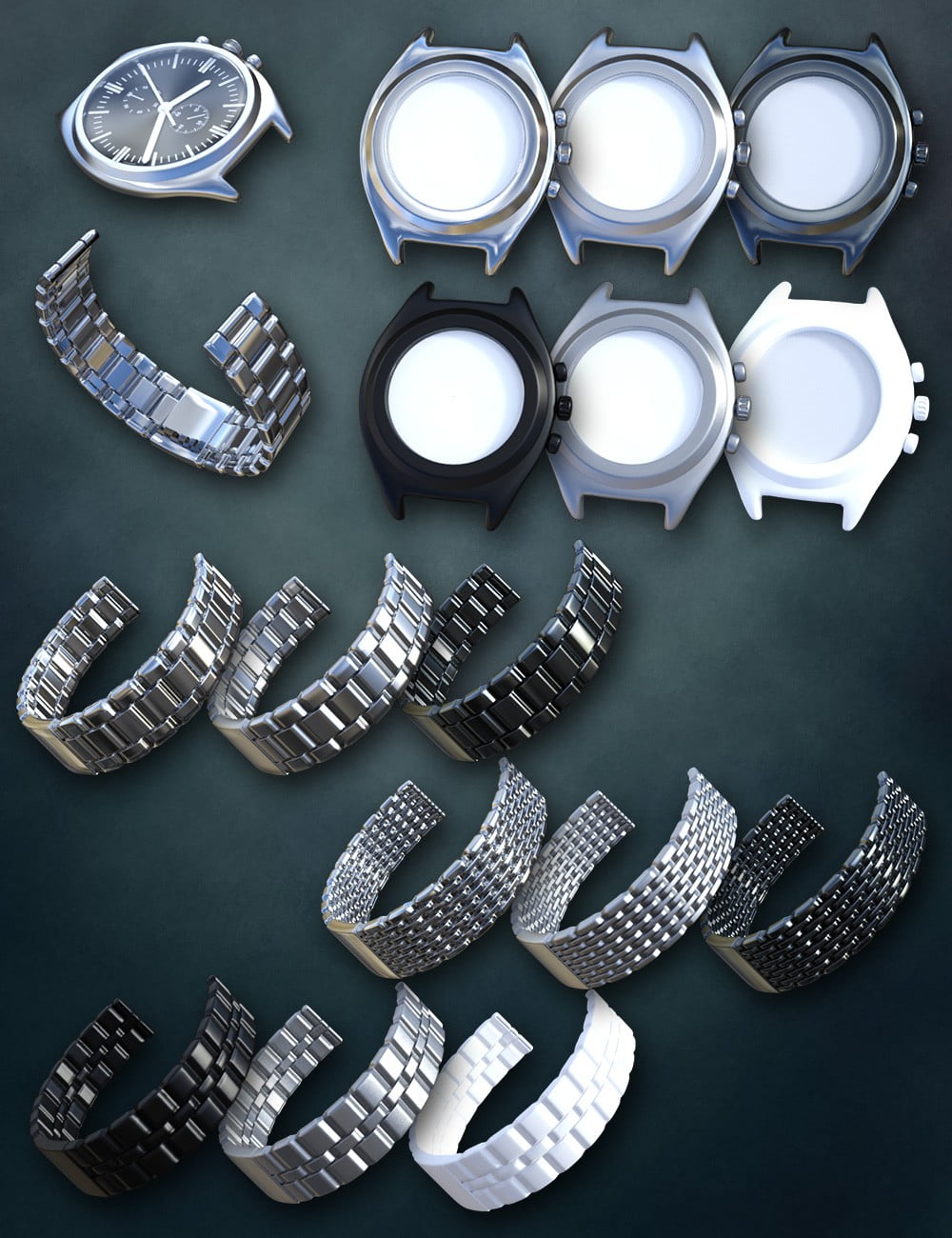 ---