Royal Post Line for the RHS Stagecoach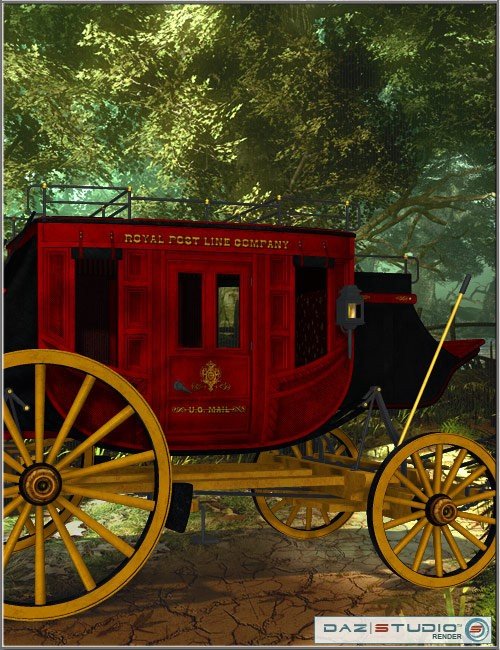 Take a ride back to a time before the railroads, where horse-drawn coaches carried the mail from town to town. British postal coaches ran all day and night, speeding between post stops without stopping for tolls, and taking on fresh horses every dozen miles. On top sat the driver and an armed guard, well paid by the postal service to guard the mail against highwaymen and robbers. Buying a passenger ticket meant a hard, uncomfortable ride, but the speed and reliability of the Royal Post were second to none.
Royal Post Line comes with detailed and high-resolution textures for the RHS Stagecoach. This set turns the stagecoach into an old-fashioned postal carrier, ready for scenes of travel and adventure, or even as the setting for a stage coach robbery by bandits. Detailed material presets for both Poser and DAZ Studio let you tell your stories wherever you choose to work.
Required Products
The RHS Stagecoach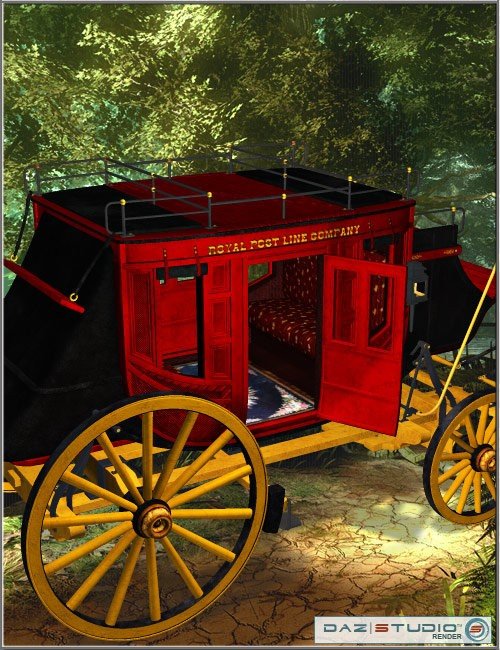 ---