Royal Riches for Medieval Matt & Maddie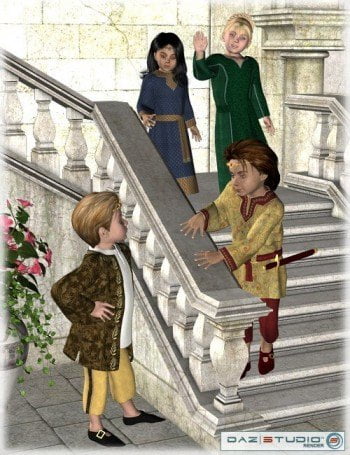 This add-on package for the Medieval Matt & Maddie peasant clothing package features a selection of regal accessories suitable for children of the medieval royalty.
There is footwear worthy of a prince or princess with four different buckle options via switching geometry, a sash, sword and scabbard, and a smart-propped crown. Upgrade from pauper to prince with two textures each for the Medieval Matt & Maddie tunic, breeches and dress. These detailed textures make use of bump and displacement maps for more realistic renders.
Required Products
Medieval Matt & Maddie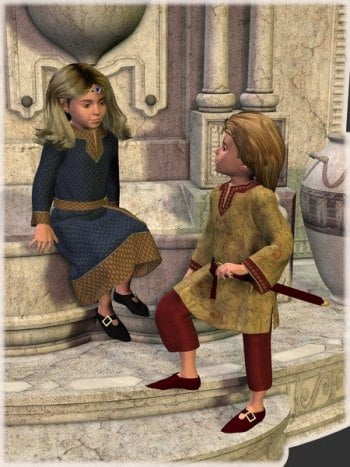 ---