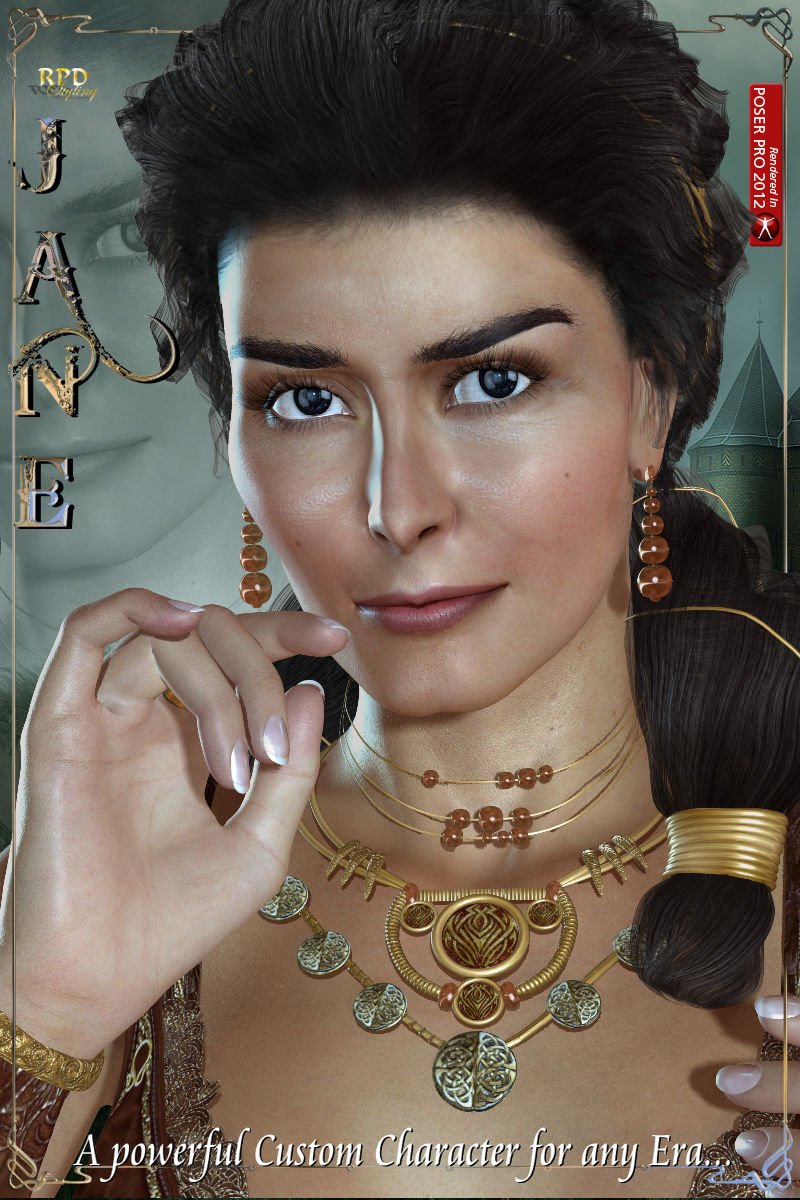 Jane is a custom created character for V4 with an asymmetrical face.
She's got enough character to be perfect for any Era! She can smoothly transist from Fantasy Realms to… NYPD.
She's not a barbie doll but a woman with strong facial features and intense glance that makes her stand out.
Jane is a woman of thinking so she frowns a lot.. frowning becomes Jane!
Try it with any facial expression and you won't regret it.. squeeze those eyebrows together and let her contemplate.
She can be the girl next door, a fantasy mistress or a wicked queen!
Whenever you are in need of a strong unconventional face… she's there to take the part in your renders!
Jane was originally created to cover the needs of an exclusive character for NR productions. After insisting demand, she finally becomes available to public.
---