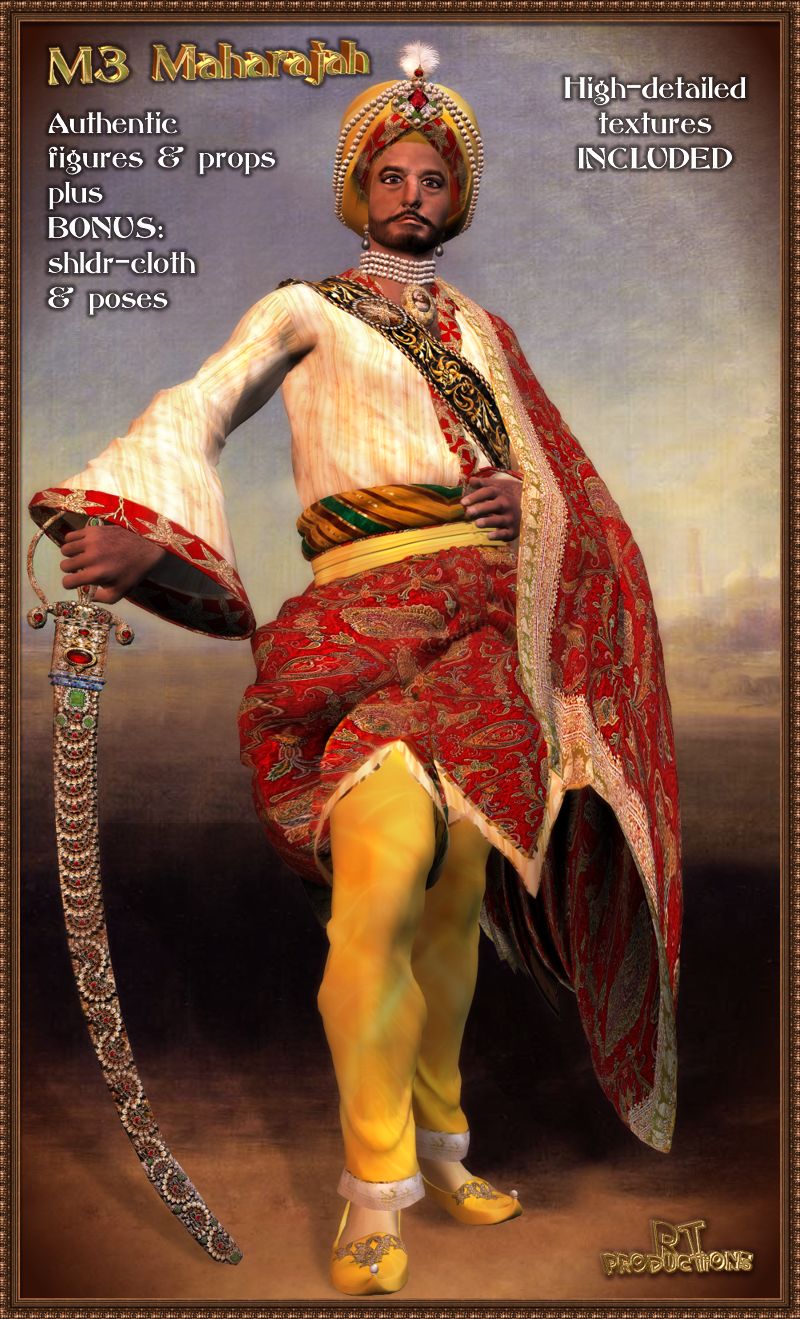 "RT-productions proudly presents the M3 Maharajah – the perfect companion of RT-production's V3 Maharani.
An outfit of authentic figures & props to re-create with realism all the exotic renders of India's men that you have ever wished for!
A Victorian Era Ruler, a more comtemporary maharajah, a Nehru style priest, politician or Bollywood hero,.
Even a simple poor beggar or fakir are possible – your choices are endless!
Product Requirements: M3 from DAZ, Poser-ProPak, Poser-5 or Poser-6
---