RT-Napoleonic M4 – Cuirasiers, Carabiniers & Troops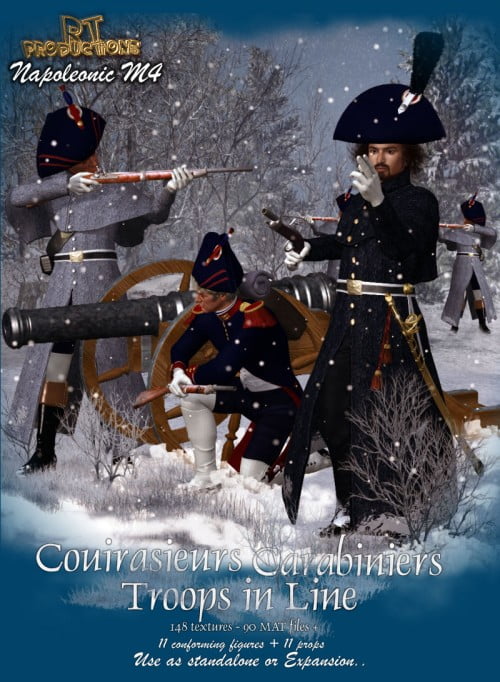 No Army is complete without its troops in line and the last Napoleonic pack comes to complete that gap.
Cuirassiers, Carabiniers of all kinds, Artilary troop uniforms, even Regiment Guards are included.
In addition, wherever applicable, two extra options are offered for each item (besides parade clean) to make your renderings easier and far more realistic: Muddy Battle and Marching or Battling in Snow.
So what are you waiting for? Get your army ready for Waterloo!
IMPORTANT INFO:
The package is capable of standing alone with the exception of certain MAT files (12 out of 90 in total),
however it is recommended to be used with either the Grenadiers or Dragoons packs for full use of everything included and uniforms accuracy.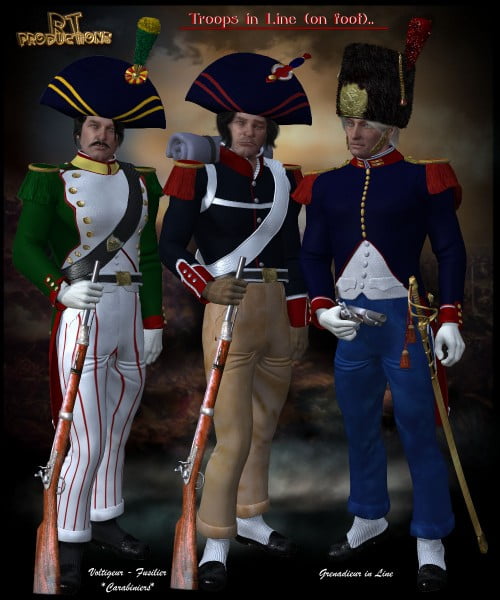 ---