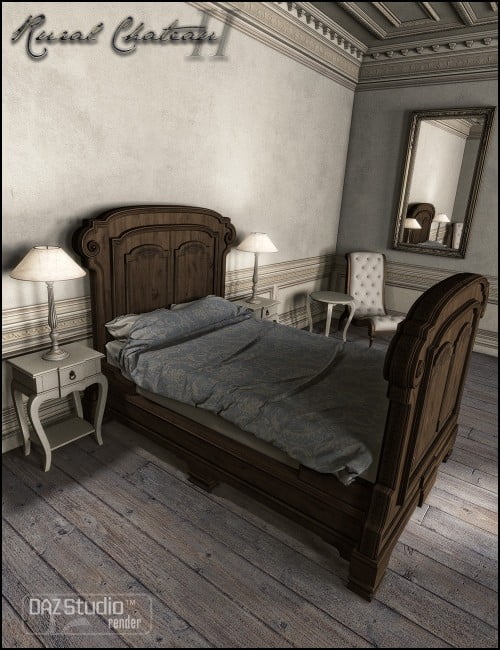 Rural Chateau II is an addon to the original Rural Chateau which adds a smaller room and selection of furniture props to fill it. It is designed to compliment the existing room, and the furniture can be arranged in either room as desired.
Featuring the usual modular design, the set can be broken down into pieces and features preloads to load only what you require. The parts can be mixed and matched to create several different designs and will expand in size with further addon sets.
Various preloads are included to get you quickly started, as well as the light set as used in the creation of the promos. While the Rural Chateau is listed as a requirement, this set can be used on it's own, however there will be gap where the doors should be (as these are utilized from the base pack, along with the radiators.)
Please note, to use the fully loaded set I would recommend you have a reasonably powerful PC/Mac. Short-cuts can be made though using the flexibility of the product and limiting what parts you load.
This product includes:
1 DSON Core installer
1 Poser Core Installer
---