RW Meow!!! for Genesis 2 Female(s)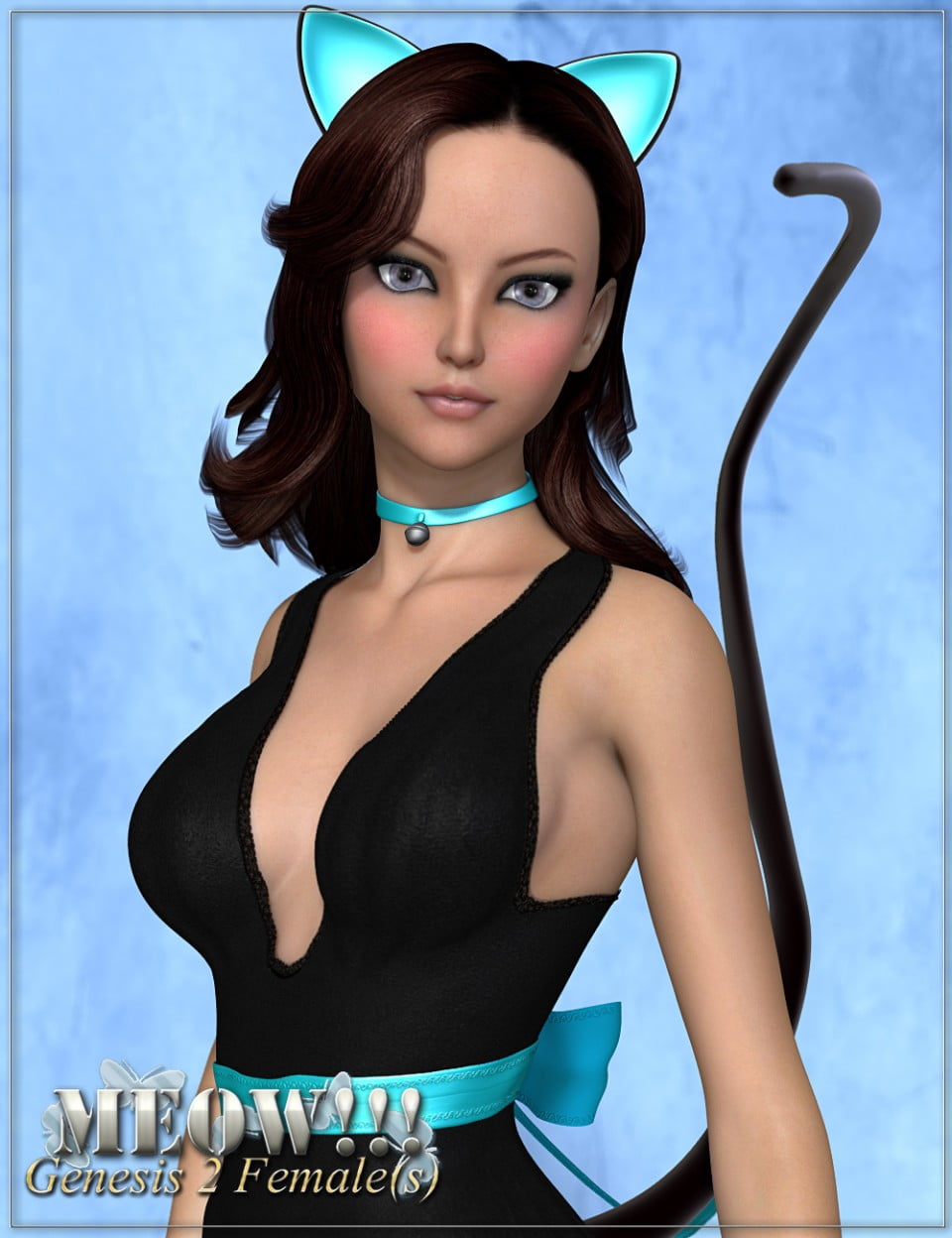 You love the cat girls from Mangas and Animes? Now you can create your own manga-touched artwork with this beautiful outfit for Genesis 2 Females.
The Outfit comes completely with necklace, dress, bow, pantie with a movable tail and shoes and has also included cat girl ears. Style up your cat girls with two texture sets: Black Mint and White Candy.
What's Included and Features
RW Meow!!! for Genesis 2 Female(s) (.DUF and .CR2)
Dress
Skirt Side R
Skirt Side L
Skirt Front
Skirt Twist L
Skirt Twist R
Skirt Back L
Skirt Back L Side
Skirt Back R
Skirt Back R Side
Skirt Size
Breast Adjust L
Breast Adjust R
Front Adjust
Side Adjust L
Side Adjust R
Shoulder Adjust L
Shoulder Adjust R
Belt
Band L Front-Back
Band L Side Lower
Band R Front-Back
Band R Side Lower
Band R Side Upper
Band L Side Upper
Belt Adjust Front
Belt Adjust L
Belt Adjust R
Pantie
Front Adjust
Side Adjust R
Side Adjust L
Meow Shoes L and R
Meow Ears
Supported Genesis 2 Female(s) Shapes:
Gia 6
Girl 6
Olympia 6
Stephanie 6
Teen Josie 6
Victoria 6
Giselle
Aiko 6
Other Shapes supported in DAZ Studio by Auto-follow
2 Material Options for each piece:
Black Mint
White Candy
Textures:
1 Reflection Map (190 x 193)
1 Bump Map (1604 x 1170)
8 Texture, Bump and Displacement Maps (4000 x 4000)
Texture Templates available through the Product Library
DAZ Studio Material Presets (.DUF)
Poser Custom Material Presets (.MC6)
Notes
This product includes:
1 DSON Core Installer
1 Poser Companion Files Installer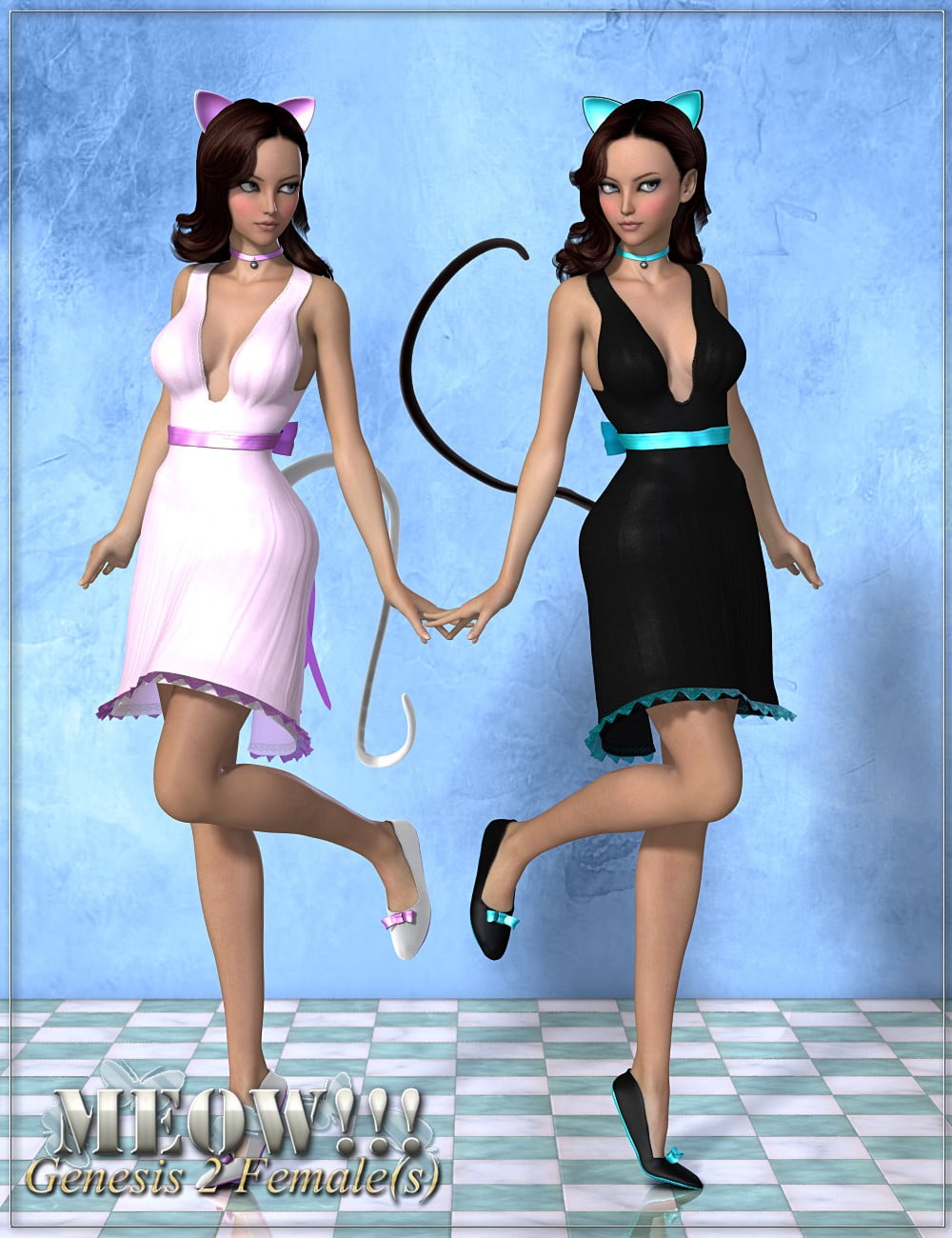 ---