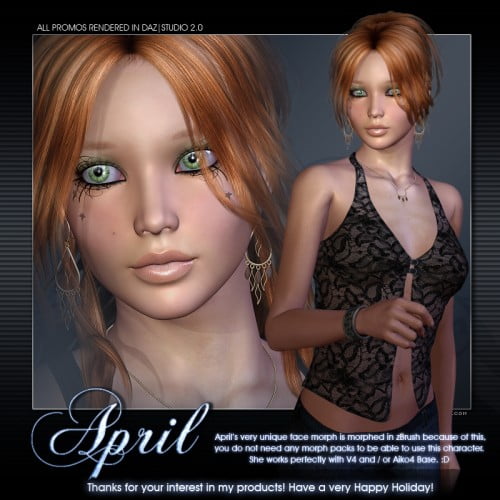 What you are getting:
— A custom zBrush morphed head & ears for Aiko 4 or Victoria 4 base.
— 7 Eye Colors
— 3 Liner Options in 6 colors each! (Total of 18 different eye shadows)
— 7 Luscious Lip Colors
— There is no body morph in this package, since she is for either A4 or V4, I wanted to make her easy to fit into clothes.
— One Optional Tribal Wing Tattoo
— Her mats are 3000 x 3000
Her Freebie Add-On make up & surprise freebie is in the freebie section here at RMP!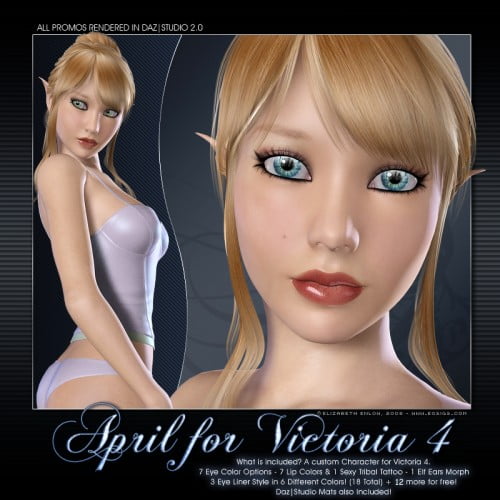 ---