Sabrina Blinker V4-Elite-S4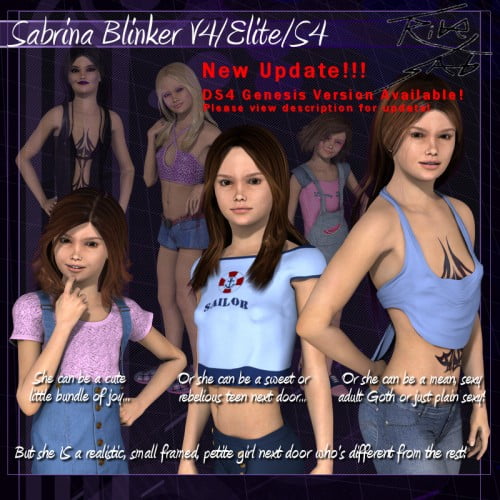 Sabrina Blinker, she can be a cute, young little bundle of joy, a sweet & kind or sassy & rebellious teen, or a sexy, mean Gothic, or just plain sweet & sexy adult!
She uses V4 Morphs++ & Elite morphs, but she uses Stephanie4 "exclusively" to bring you the sexiest, detailed body down to a small child that even Poser users can load. She comes in 3 age/sizes with many, many options and each and every part of her was taken with great, quality care. Even down to the DS mats, eyebrows, tongue, and nails. When I say "Quality", nothing is skipped and all small details are as important as the large details.

---