Sacrosanct: Poses and Expressions for Genesis 8 and Morningstar Wings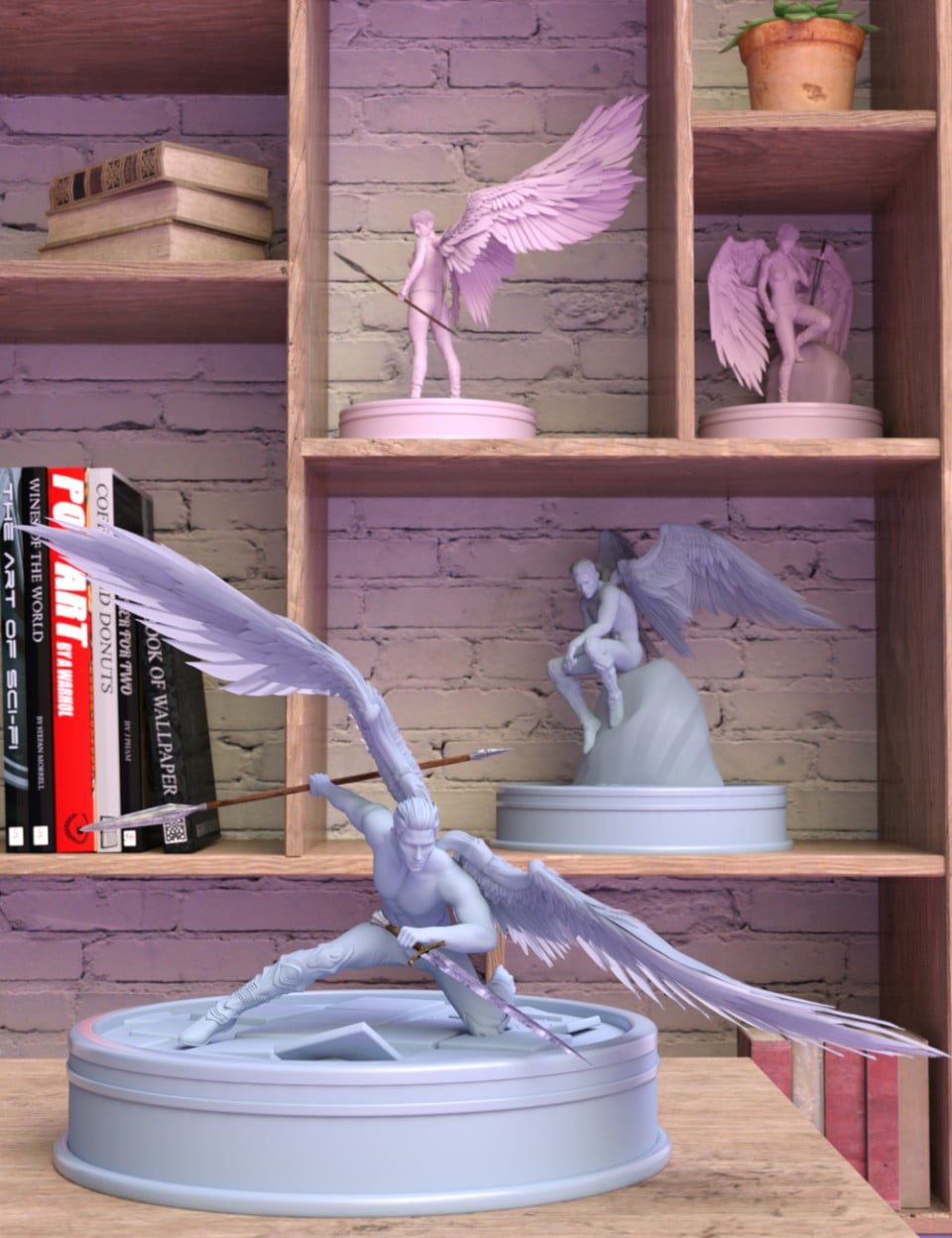 Sacrosanct is a set of 34 epic poses and expressions for Genesis 8 Males, Genesis 8 Females and Morning Star Wings.
Wings, poses and expressions can be used alone or mixed and matched for different looks and combinations. Hierarchical poses are included for use with Angelic Accoutrements props.
What's Included and Features
Sacrosanct: Poses and Expressions for Genesis 8 and Morning Star Wings (.DUF)
Poses
15 Poses For Genesis 8 Male(s)
15 Poses For Genesis 8 Female(s)
15 Poses For Morning Star Wings
4 Bonus Duo Pose Sets For Genesis 8 Male(s) And Female(s)
Expression Presets:
15 Expressions for Genesis 8 Male(s)
15 Expressions for Genesis 8 Female(s)
8 Bonus Expressions to Match Duo Poses
Utilities:
1 Zero Pose for Genesis 8 Male(s)
1 Zero Pose for Genesis 8 Female(s)
1 Zero Pose for Morning Star Wings
1 Reset Scale for Genesis 8 Male(s)
1 Reset Scale for Genesis 8 Female(s)
1 Zero Expression for Genesis 8 Male(s)
1 Zero Expression for Genesis 8 Female(s)
Camera Presets:
2 Bonus Camera Presets
Notes
This product includes:
1 DSON Core Installer
---