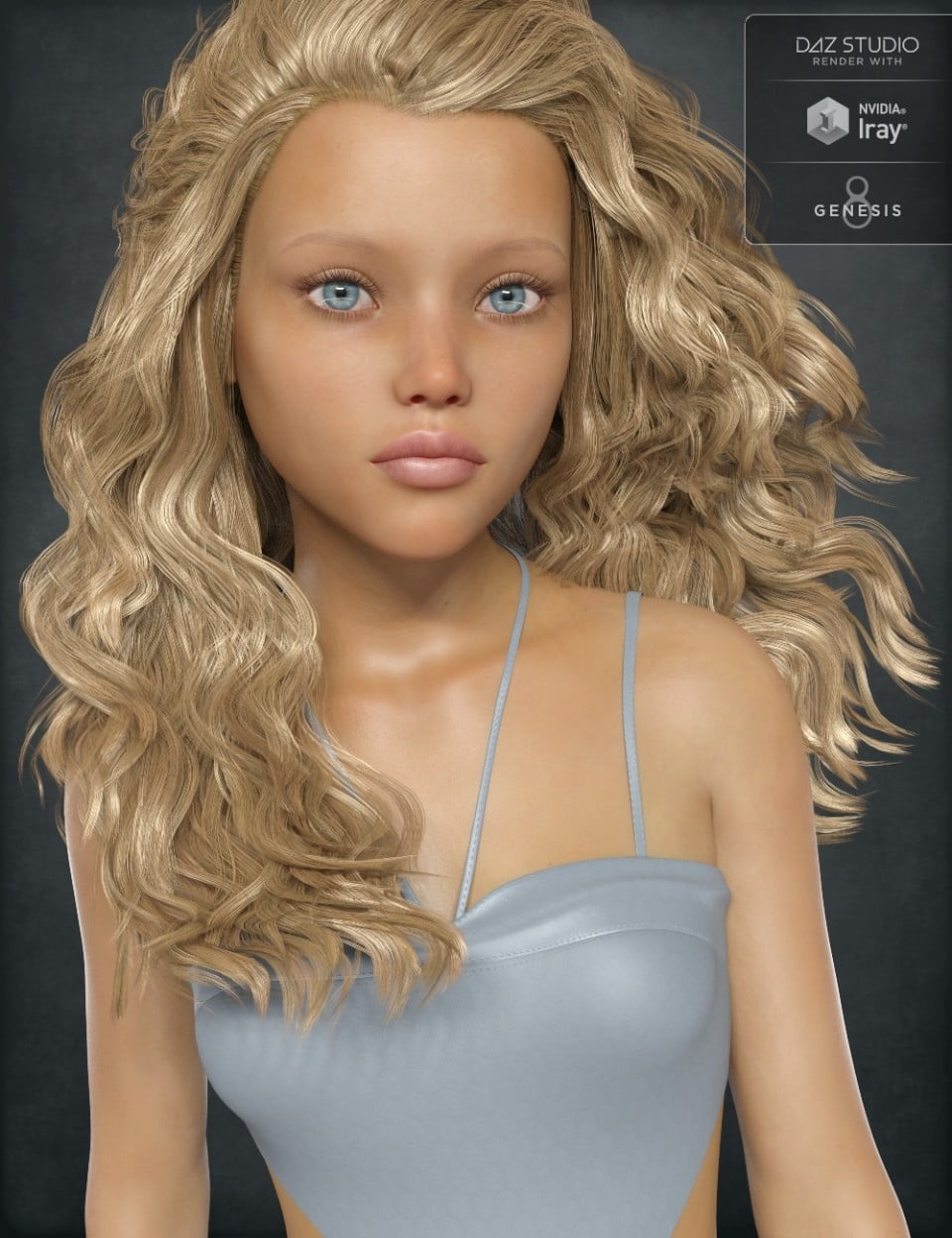 ---
Sandy for Teen Josie 8
New from Handspan Studios, Sandy for Teen Josie 8. A fresh face for your Genesis 8 collection, she is the essence of a California girl. She is athletic and at home in the forest or on the beach. Her emotions are changeable as the ocean. She has youthful skin that glows with the touch of warm sun. She has three translucency options which range from paler to the deepest tan. Her brows are made with diffuse overlay in combination with bump and glossy color. They are optimized to look natural and fine with a gentle arch, in several color options. She comes with No Brow map versions for use with fiber mesh brows and a bonus 3 mat presets for Victoria 8 fiber mesh brows to make them lighter and finer to match her textures. While she prefers the natural look she has 4 full makeup options, 5 nail and 10 lip colors, 5 blushers and mascara with a carefully made lash transparency that will render well, even in closeups. Her soulful eyes have 9 color options as well. Includes easy to apply Shaping and MAT poses for all her maps and other options.
Sandy also has an additional face shape for Fantasy art with a shade more of the animal about her and that ellusive forest magic.
Teen Josie 8 and Daz Genesis 8 Female Head Morphs are required for the character shape. (Daz G8F Head Morphs is required for part of the Sandy Fae Head morph only, Sandy Human head and Sandy Body work without it.) The maps and MAT poses can be used with any Genesis 8 or Genesis 3 Female based character. The MAT poses are for Daz Studio Iray only.
Sandy has separate morphs for her 2 head and body shapes and sliders for each so you can use just the face or just the body easily with your other favorite shapes. There are Shaping dials for each as well, both for the plain morphs and CTRL dials that will apply all the morphs and figure shapes for you.
This product includes:
1 DSON Core Installer
---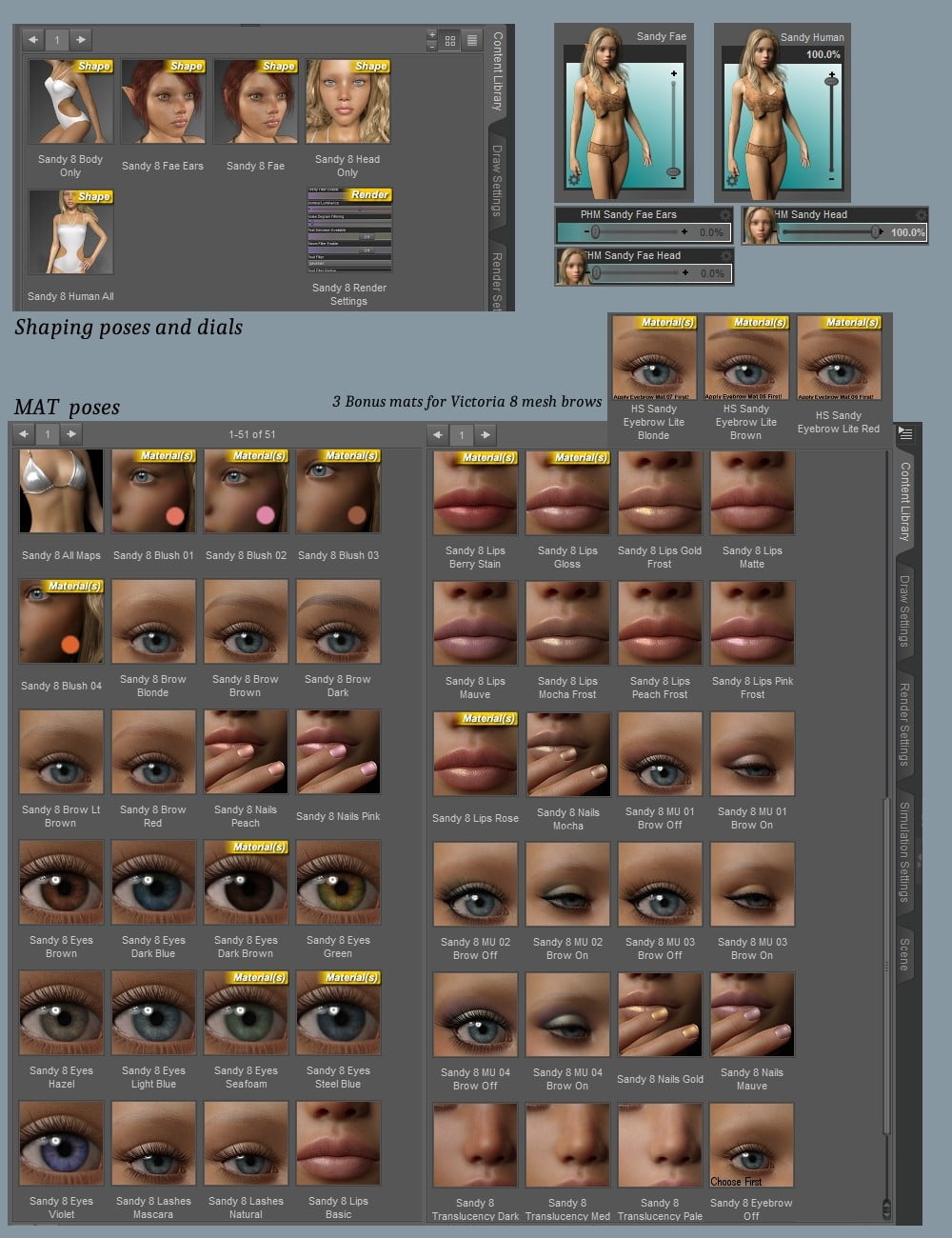 ---