SAV Alpha Moikanaki Hair, Addon For Alpha Scalp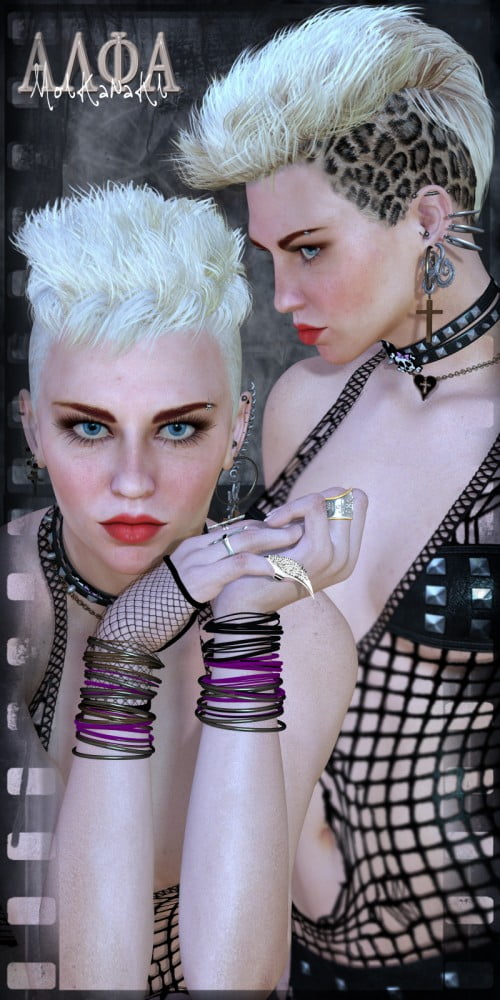 !!Alpha scalp dont required for the use of the hair, its optional.
!!!Please Note:
1."cast shadows" are disabled in the hair, Parameters/Properties window tab,
for more realistic and faster renders,in case you using bright lights with low intensity,
shadows and you have disabled the AO shader, to avoid hair looking flat, or
If you want stronger shadows on the hair, select them,
and set the"cast shadows" ON.
2.You will find the Pose refits in the poser/libraries folder.
3. Daz studio users:
you will find, Advanced Duf material presets for DS4.6 in the pose product folder.
4.Moikanaki hair are high Ress product and may take longer rendering time,than usual
especially with Strong shadows and high AO render settings, that depend of your system capacity!
5.Don't forget to Mix the morphs for endless possibilities.
6. The Style pose presets, made for the hair on V4, when you using them
with other characters, you may need some adjustment.
Package includes:
1 Alpha Moikanaki hair in pp2, poser prop format.
1 Alpha Moikanaki hair Flipped in pp2, poser prop format.
43 strong, Color tones in mc6,pz2 for Poser and Duf for DS4.6.
43 soft, Color tones in mc6,pz2 for Poser and Duf for DS4.6.
Pose Refits presets, Michael 4,Genesis, Genesis2Fem, Genesis2Male, Dawn and Anastasia.
23 Pose Morphs Style presets in pz2 format.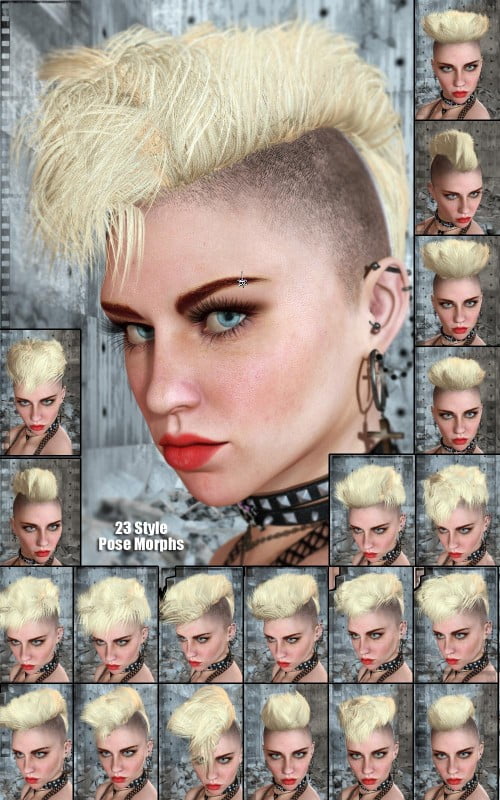 ---