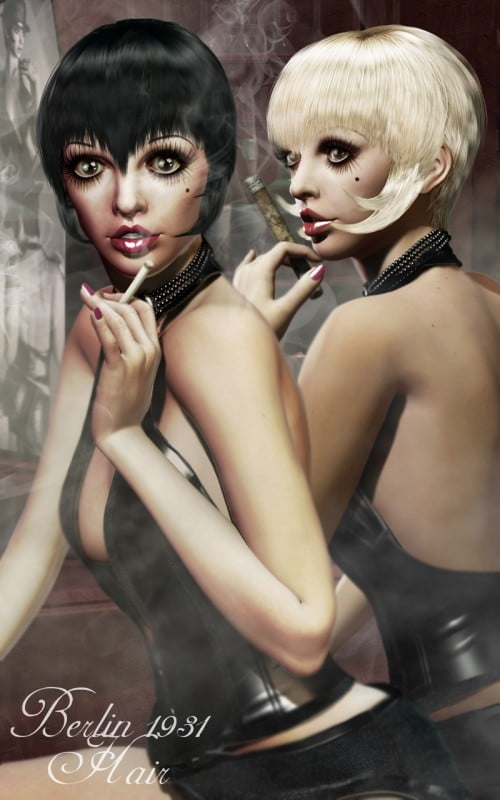 Berlin hair is inspired from the 30s underground Cabarets in Berlin, hairstyles,
It's a smart prop made by default for Dawn, it contains V4, M4, Anastasia, Genesis & Genesis2 refits,
and with the variety of morphs can be adjusted and fit on any other humanoid character…
!!!Please Note:
1."cast shadows" are disabled in the hair, Parameters/Properties window tab,
for more realistic and faster renders,
If you want strong shadows on the hair,enable "cast shadows"
2.Dont forget to Mix the morphs for endless possibilities and amazing results with any pose.
3.!!!Daz Studio Users:
The Default Pose pz2 materials presets working in Daz Studio.
However the Shiny material presets. will NOT work in Daz Studio!
!!!For more details and included morphs list, please see the promo images.
!!!For More Back View images,please click "Editorial" Tab.
Package includes:
1 Berlin 1931 Hair, poser prop format.
16 Default Colors mc6,pz2 material presets.
16 Shiny Colors mc6,pz2 material presets.
33 Hair style morph/poses.
!All images rendered in Poser Pro 2014, without SSS or IDL.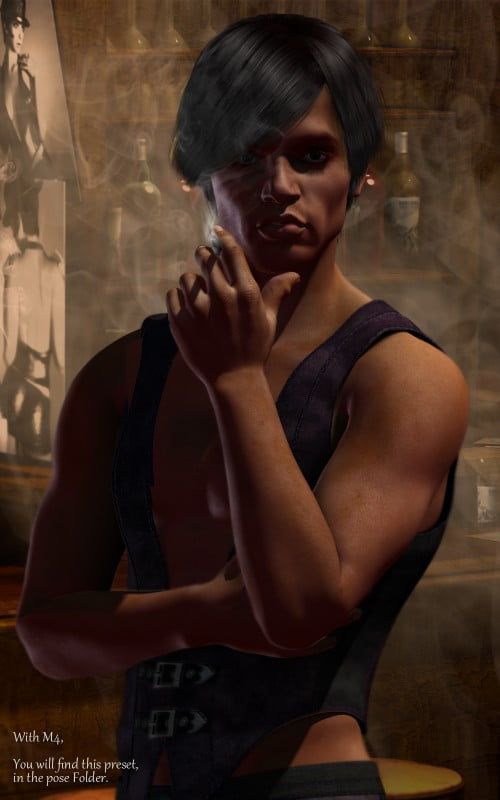 ---