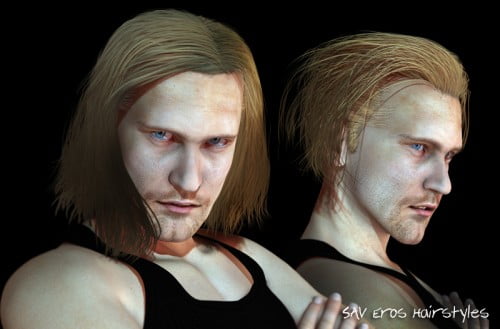 Eros Hairstyles are 2 High resolution, Morphing hair (hrz) presets.
Made especially for my Eros character, but can be used with any other M4 character,?with big male forehead, or M4 default base, as Michael 4, morph fit included.
Can be Adjusted, for many M4 characters, using the Smaller Forehead,?or Smaller temples morph dials.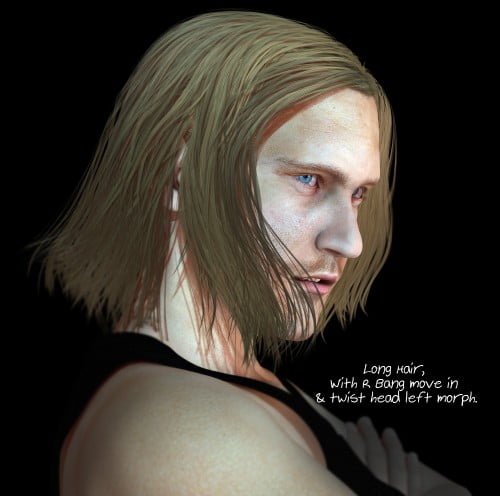 ---