SB-Jewelry is an exotic style Jewelry pack that can either be used as a standalone Jewelry pack for Vicky4, The Girl4 and Aiko4. It also includes special fits so it can be used with Sabrina hair as well.
SB-Jewelry pack includes 4 totally detailed jewelry models complete with 3 full sets of custom created textures, plus a full set of morphs on each jewelry piece including the ability to hide parts of the jewelry.
SB-jewelry will add more than a touch of mysterious beauty and an exotic flavour to any of your characters.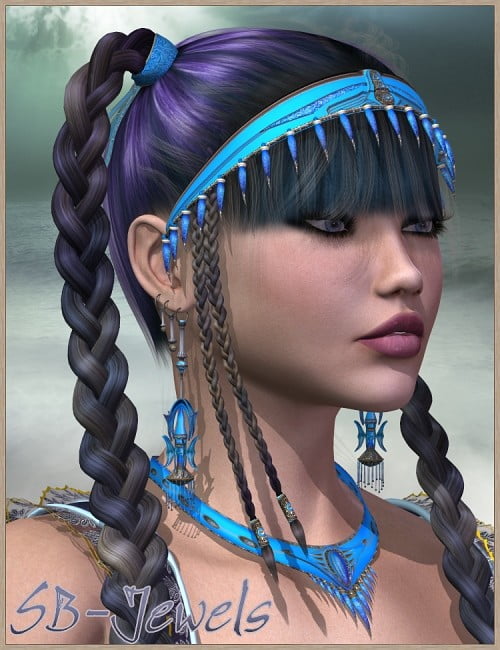 ---