SC Selina Lingerie for Genesis 8 Female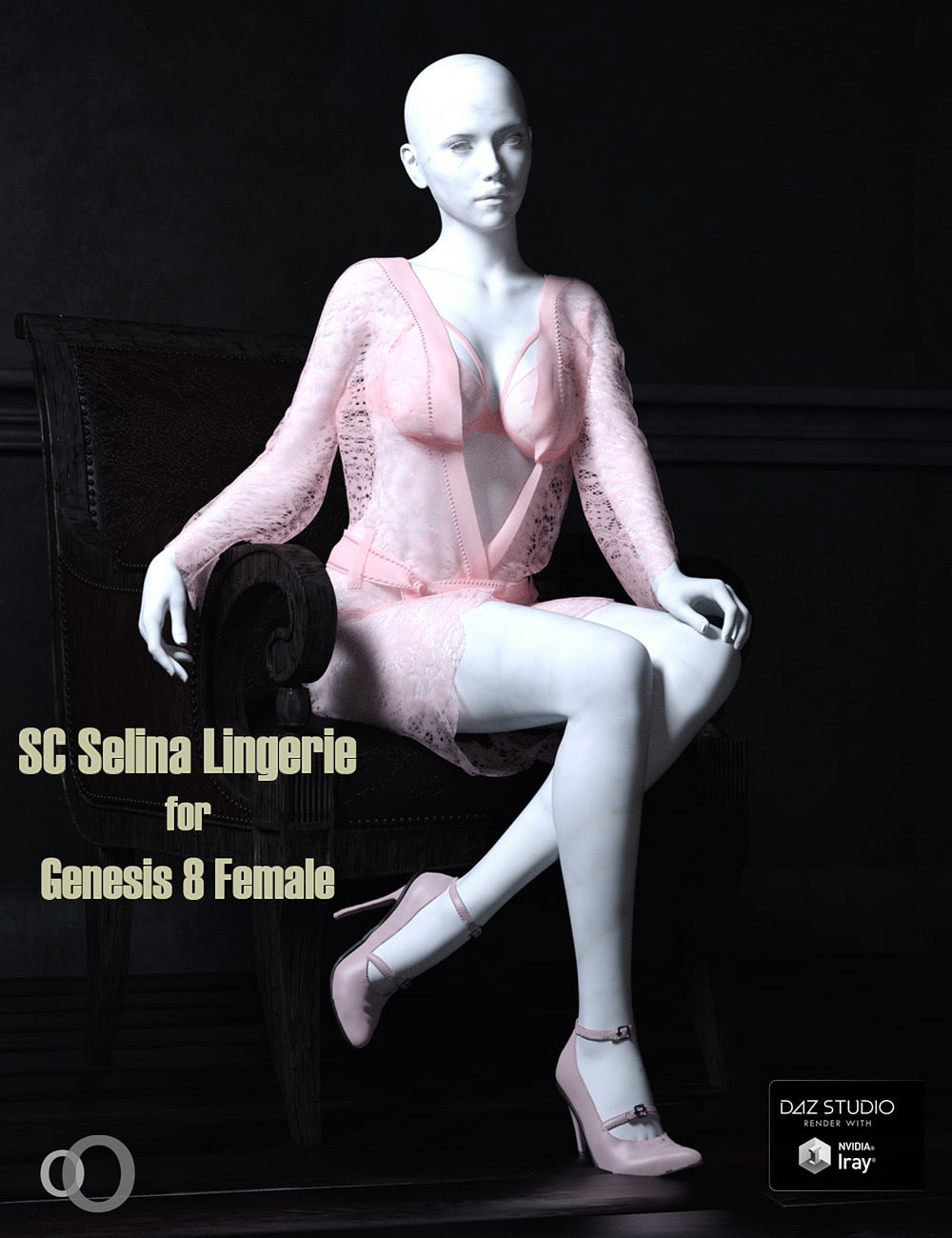 ---
SC Selina Lingerie for Genesis 8 Female
SC Selina Lingerie is a clothing set for the Genesis 8 Female Base.
Its comprises a lingerie set with Bra, Panties, Heels and a dForce Robe.
There are 9 colours, as well as w hite for you to add your own colours and customise to your own setting.
The Robe has two simulation settings – one for and loose open drape and another for a tighter closed drape.
There are multiple morph settings for the items and they have all been fitted to all daz G8 figures up until September 2019 as well as several of my own characters.
All the items are split into multiple surface groups to enable the best opportunities for kitbashing.
---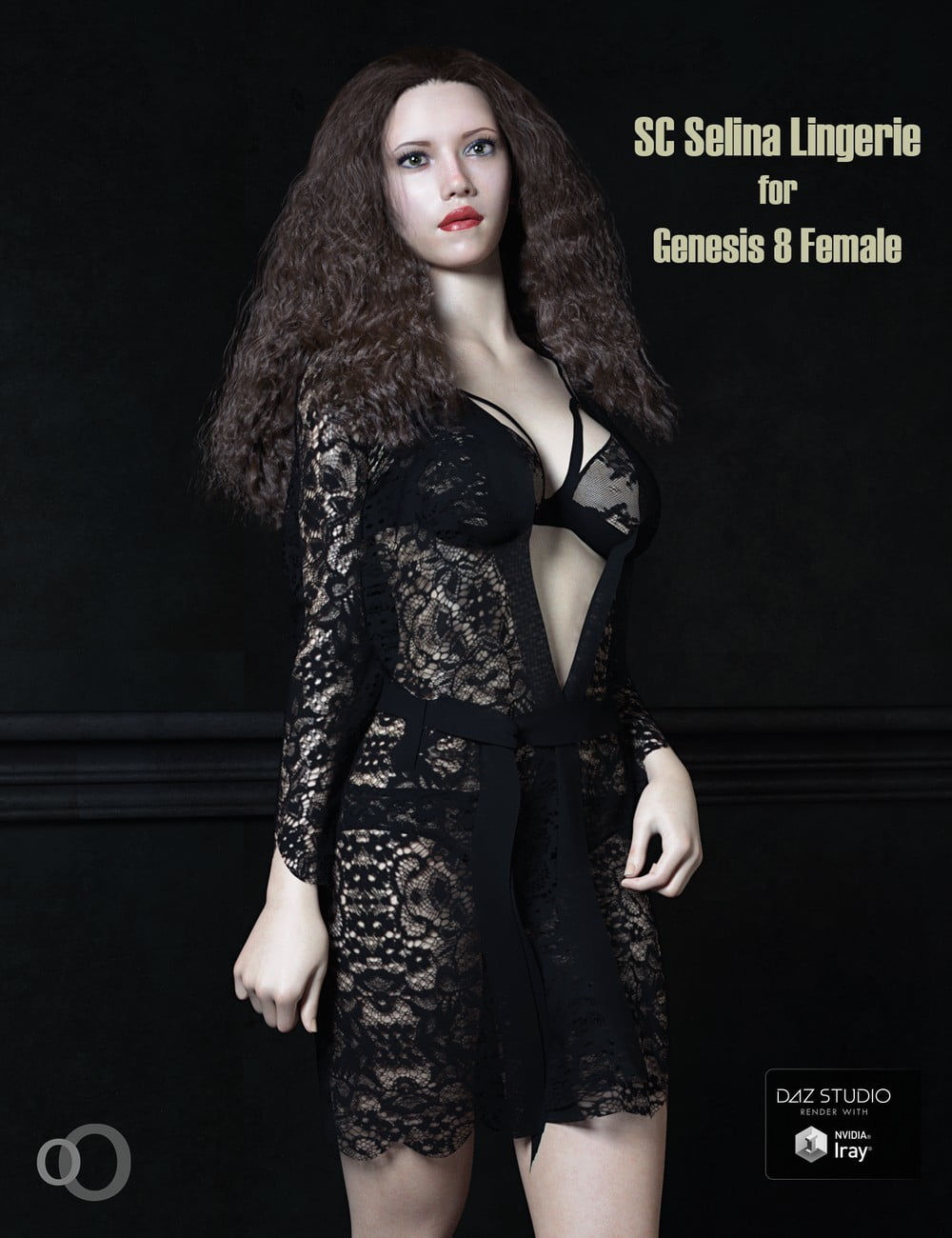 ---