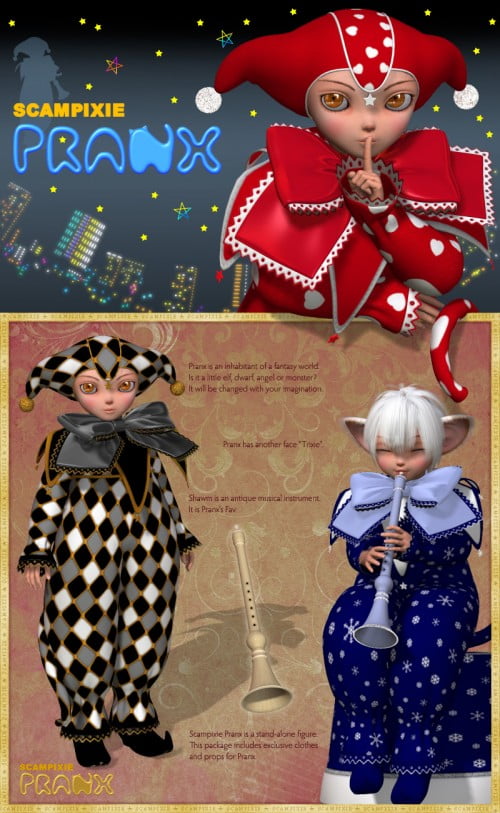 Scampixie Pranx is a stand-alone figure for Poser. This package includes 3 sets of clothes, 4 circus props and 38 props of letters.
And many materials were prepared for Pranx. Materials for the circus props were made, which match Pranx's Balloon Suits. Pranx has 2 faces and 2 body styles. Trixie is another face of Pranx.
And Pranx has many material groups; Eyes, Nose, Lips and more. Poses which change the color options of each material group are included. How do you feel about this tiny inhabitant of a fantasy world? Is it a little elf, dwarf, angel or monster? It will be changed with your imagination.
includes:
Pranxious
RM Precious for ScamPixie
Scampixie Adventure
Scampixie Adventure Addon
Scampixie Pranx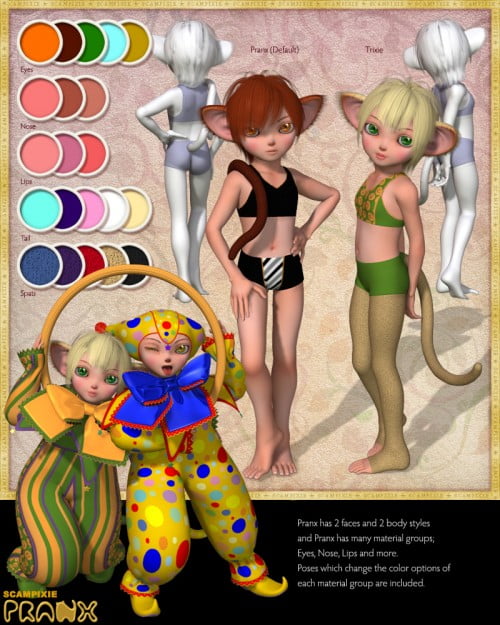 ---