Scavenged – JunkYard Weapons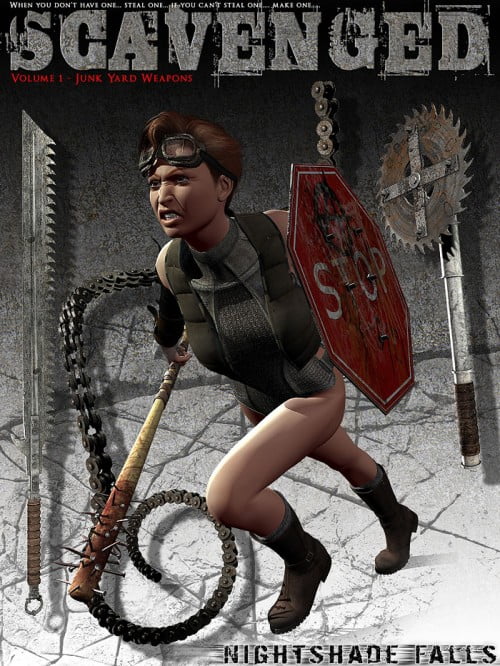 "Oy, Gob-Head?.Do you Seeeeeeee a weapn?s fact?ory outhere? Didn?t think so ya pile o plonk. No get into that pile o muck and make yerself something to do some flippin squabbling with or I?s gonna feed ya to the dune beasts.
If you don?t have one?. Steal one?.if you can?t steal one? make one?
Weapons are what keep you alive in the shadows of the big dirty. Take a Bat if you can find one, or a bit of pipe? lash on anything sharp that you can find and get in there and crack some skulls?."
Features:
Hi-Rez Textures
Poseable Chains have Easy Pose Technology Built in.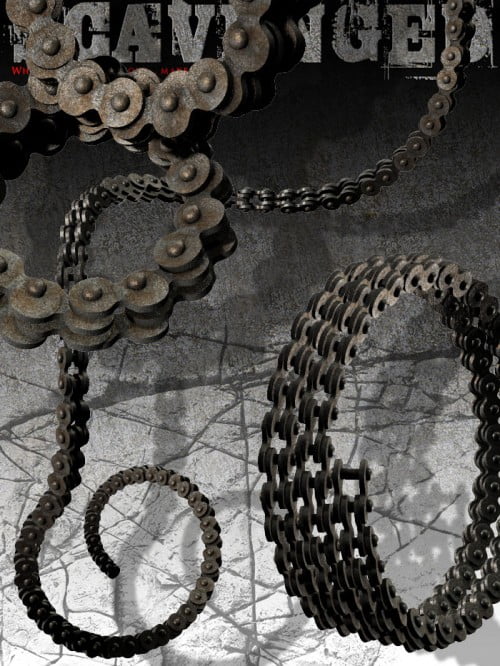 ---