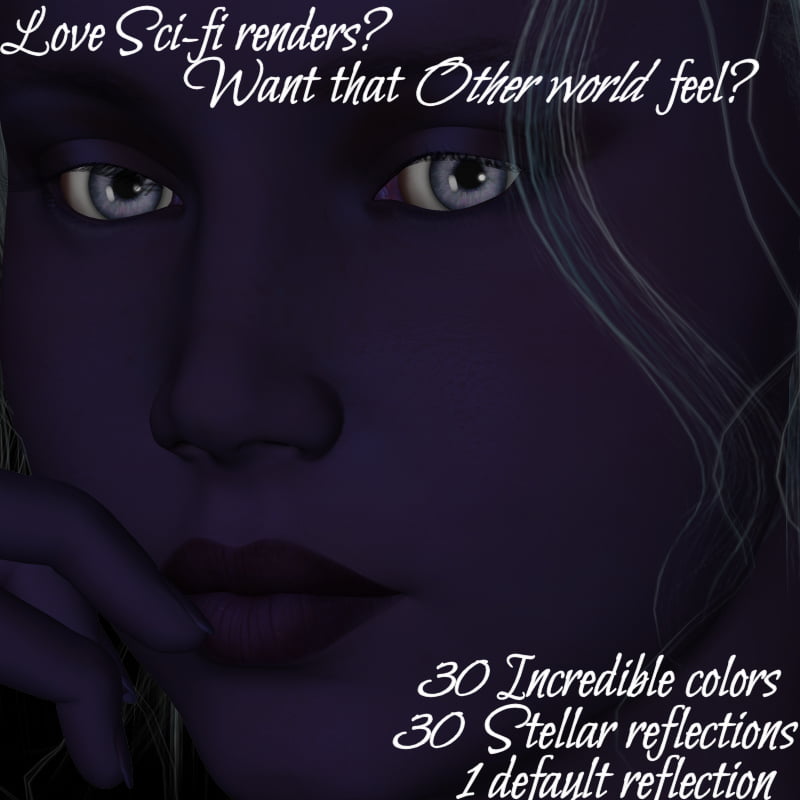 Are you tired of creating an oustanding sci fi image only to find that you have no eye reflections that come close to fitting your scene? Have your character out doing space battles but only have eye reflections that have indoor reflections? This package is just what you need. 30 gorgeous eye colors and 30 Space based reflections and one default every day reflection all in easy to use MAT poses for one click ease! These will bring realism to all of your sci-fi renders. They will work on V3, A3, SP3, MB3 (Mill baby 3) and the millenium kids as well as M3 and D3.
Are you a merchant looking to add realism to your characters? Look no further. This package can also be used as a merchant resource.
If Sci-fi isn't your thing be sure to check out Sci Feyes Just Color and get the same eyes without the 30 reflections!
---