Sci-Fi Corridors – Complete Level by DEXSOFT-GAMES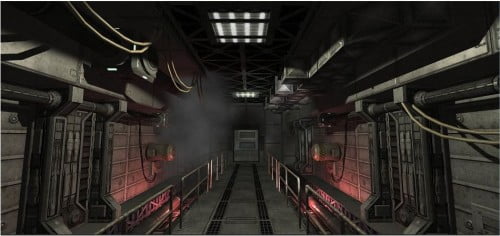 This pack contains a sample map and 7 corridor elements plus a door frame to connect them with each other.
All textures are generated from high poly geometry and contain absolutely exact normal and displacement information.
This pack is based on the corridor construction set and the sci-fi textures pack 4. Many textures are downsized compared to the texture pack.
Textures come with diffuse, spec, height, and normal maps. Some additional textures have light emission maps. Spec maps are copied into the alpha channel of the diffuse map. Most shaders read them this way. The sample map is made from different layers/sub meshes. This way each room is a separated mesh connected to another room via door frames. This allows scene management for optimization. You can place portals, use occlusion culling or even simple camera-far-pane culling could work.
Thus this sample map is a good playground for testing rendering features and performance.
All models come with a second unique non-overlapping uv-set. This allows lightmapping or any other layering technique.
So, have fun and create some virtual worlds!
Available 3d model formats:
lwo (Lightwae)
obj (Wavefront)
dts (Torque WITH collision models)
ms3d (Milkshape)
FBX (Autodesk, 3DGameStudio and Unity)
x (DirectX)
DAE (Collada)
u3d (Ultimate Unwrap)
unity project folder(Unity3D) NEW!!!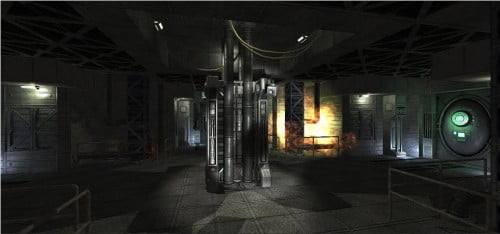 ---