Sci-Fi Greebles: Parts and Panels OBJs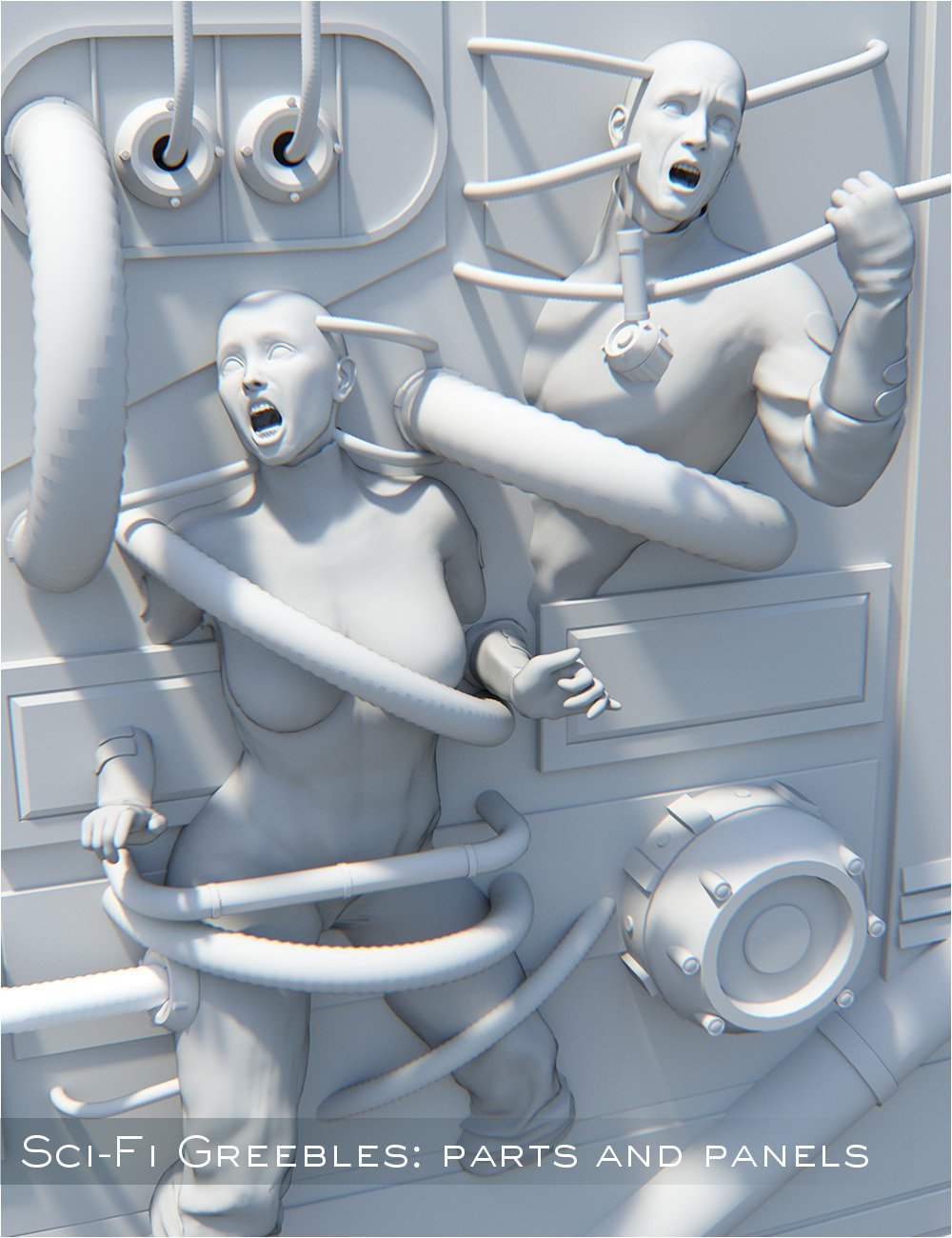 ---
Sci-Fi Greebles: Parts and Panels OBJs
Looking to make your renders more unique? Why not kitbash?! Sci-Fi Greeble: Parts and Panels Vol.1 includes 40 modeled and UV mapped individual parts and panels that you can kitbash to make your own unique scenes.
– You are allowed to use the obj files in any commercial project.
– You are also allowed to distribute the meshes of this kitbash pack ONLY if they are encapsulated in your video game package.
– All output forms of this product (animations, still pictures, etc) are also free to use in commercial or non-commercial purposes without any
limitations. However, you CANNOT Distribute or sell the models in their original state (geometry files), in part or in whole, or as part of another
model is forbidden.
– All obj models are scaled at the Daz Studio size.
This product includes 3 zip files with folders:
1. OBJ zip-file folder has all 40 obj files that can be imported into any software that opens obj files.
2. Daz Studio zip-file has all 40 objs in .DUF file that you can load into Daz studio or you can just import from the obj folder.
3. UV mapped templates for all 40 obj models
Sci-Fi Greebles: Parts and Panels Vol. 1: ( .DUF .OBJ)
13 Parts.duf
1 Handle.duf
4 Pipes.duf
7 tubes.duf
15 Wall Panels.duf
( .OBJ )
13 Parts.obj
1 Handle.obj
4 Pipes.obj
7 tubes.obj
15 Wall Panels.obj
---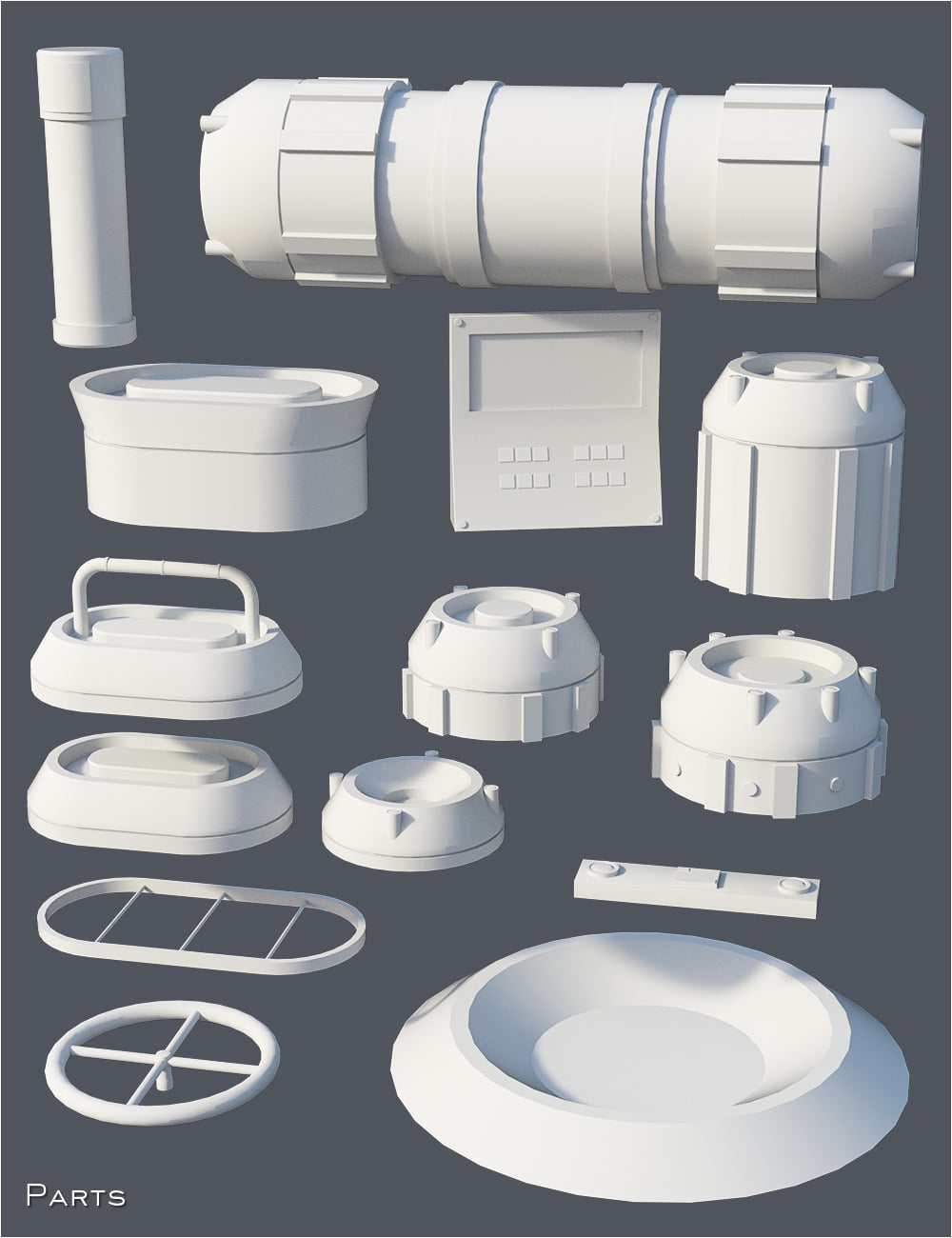 ---