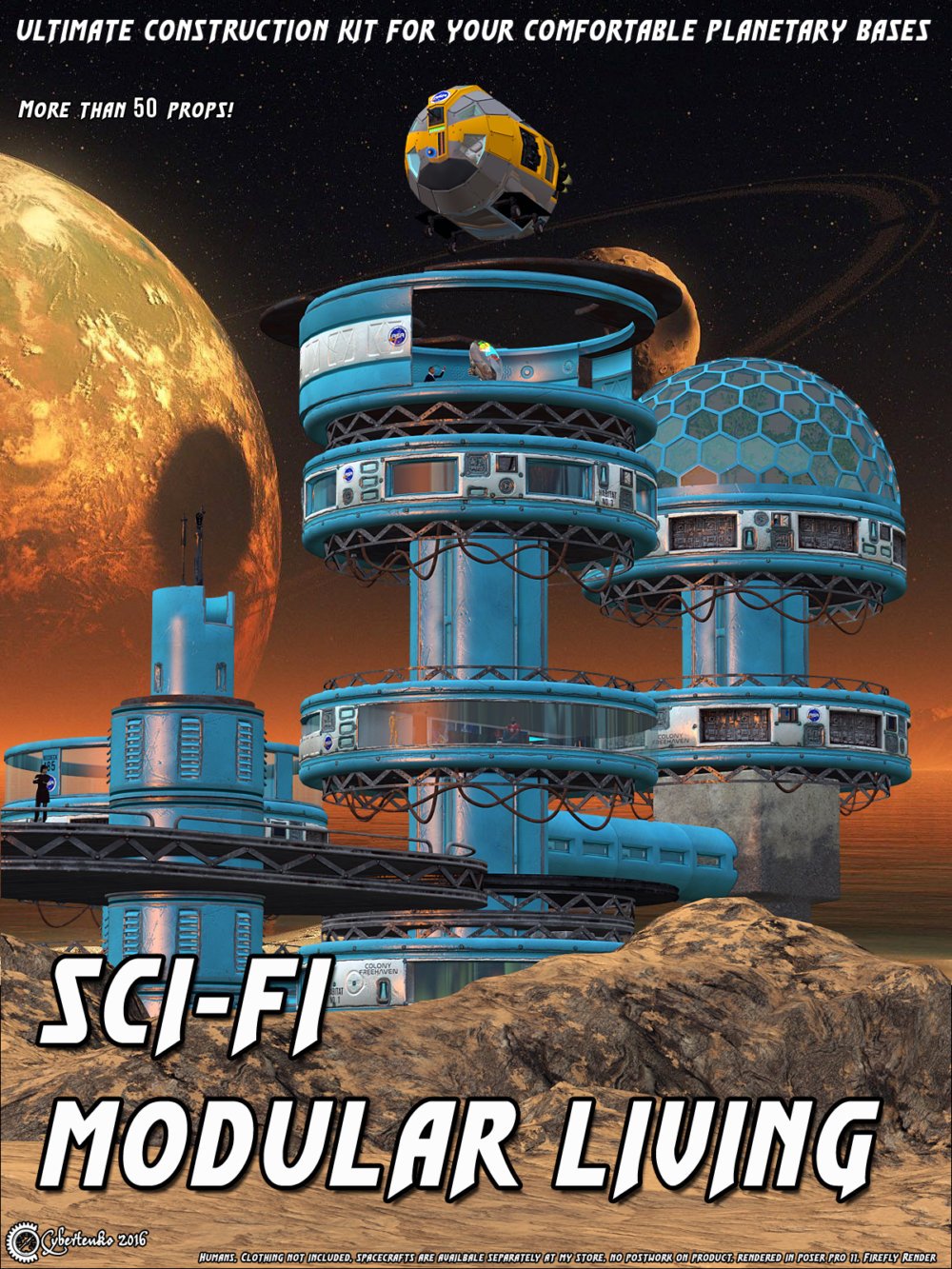 ---
Sci-Fi Modular Living
Modular planetary bases are very popular among various space and colonization agencies, since provide easy transporation and production yet offer great deal of comfort for its inhabitants. Circular design of modules is chosen for batter transportation on spaceships which deliver base components to planetary colonies.
What is included:
more than 50 component props
Hanger Module ERC Poser figure
17 pieces of furniture or decorations
9 habitat or utility module props
3 furniture presets
3 structures presets
22 construction parts and utilities
2 tree props
Scaled to poser people, textures 4000×4000, product is intended for midrange to distant shots, selected dials with limits on, suitable for animations. ERC coding for easier use. Unpacked Runtime Size: 159 MB. Original Design.
---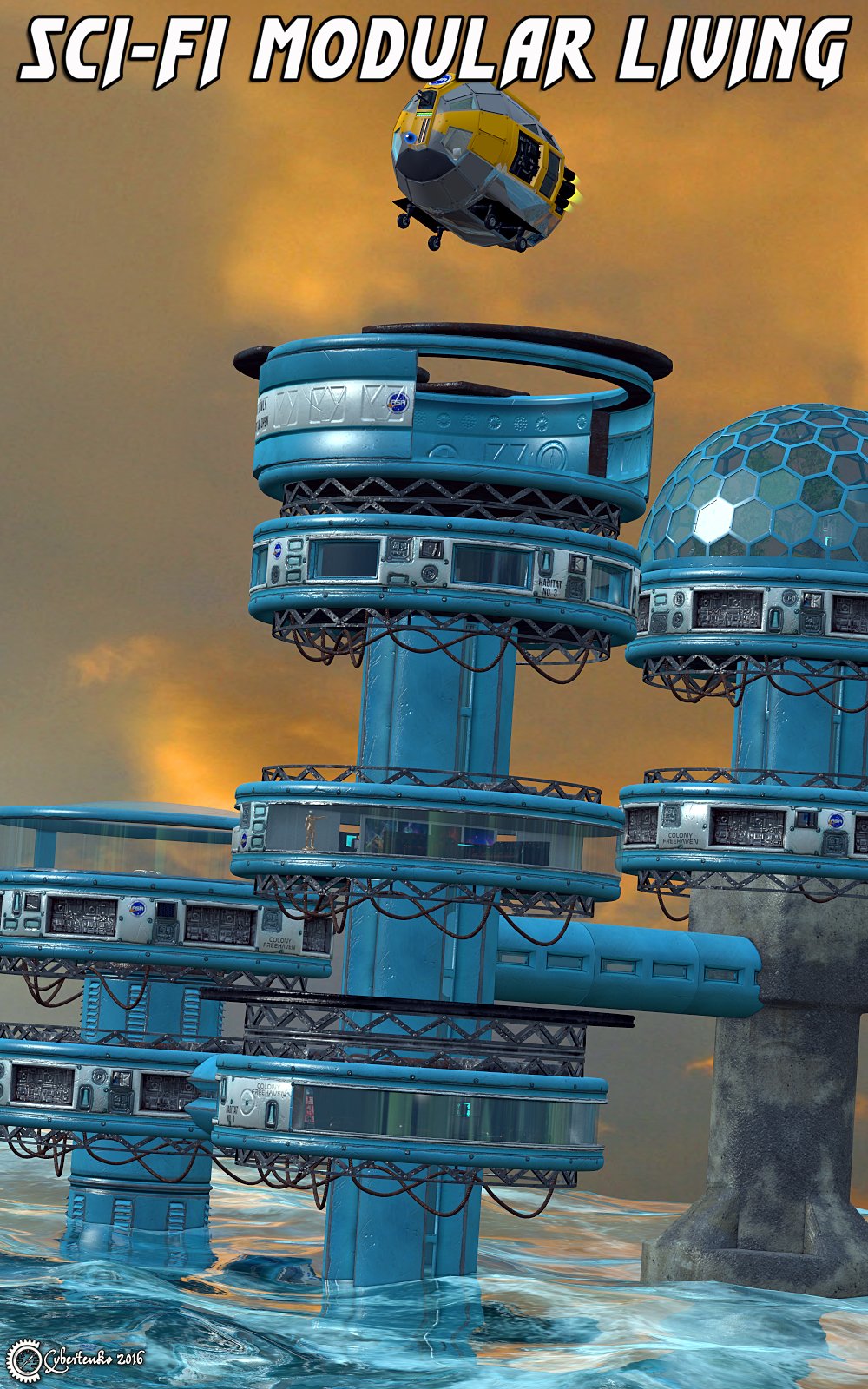 ---