SciFi Texture Expansion Vol.1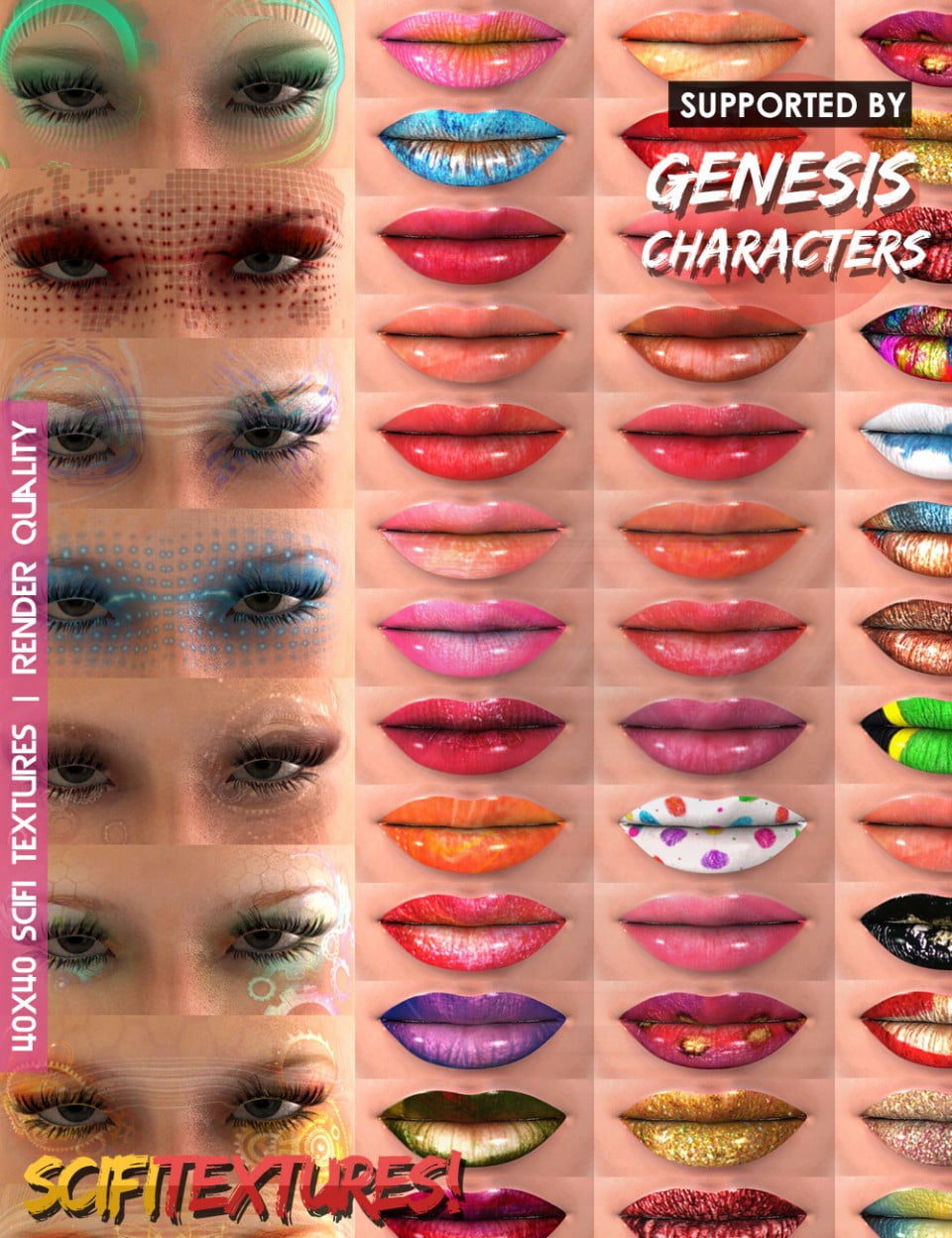 ---
SciFi Texture Expansion Vol.1
This is for Genesis but we tested one of the makeups on g8f from voulume 2 and it rendered fine. So these may be okay if you want to try them as well.
SciFi Texture Expansion Vol.1 is a very useful and plentiful texture expansion for Genesis.
Included are over 1000 combinations of makeup and lipstick options ranging from cool extreme to subtle basics. Each texture was created in Photoshop from real fantasy concept makeup and each texture was rendered using multiple blend modes and curve settings.
So you get many options to choose from and these textures also work great as a base for more creative scifi texturing ideas.
---
---