Scrumptious for V4/A4/PBIV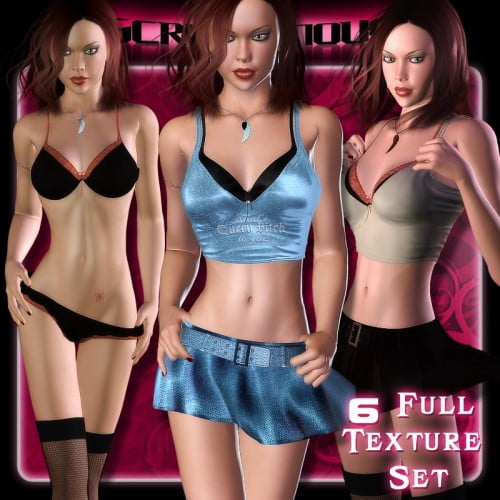 SCRUMPTIOUS! The name says it all: attractive, yummy, delicious, luscious, exquisite…add sexy and sensual and you have the perfect description of this all new outfit for?Pretty BaseIV, Kaileena, V4 and A4.
Scrumptious was designed to give you high quality mesh models along with multiple dynamic?morphs allowing each individua part of the outfit to follow each sassy step V4 takes.
A cool breezy belted skirt, a slinky top that reveals a sensuous bra, alluring panties,?high legged stockings, pinup-gal shoes, in style earrings and necklace complete the?outfit along with hi-quality textures that V4 will love and use daily.
---