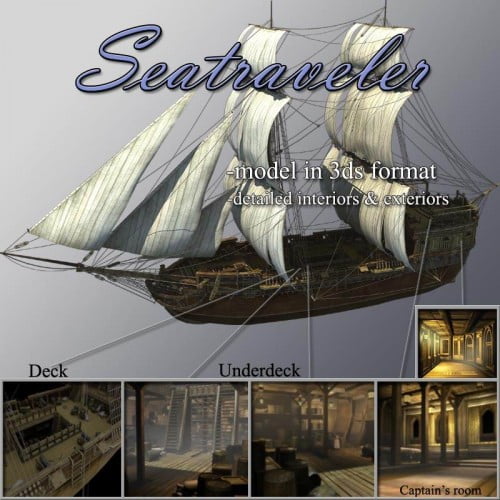 Ship model 390k triangels (all interiors + deck details, sails) -75 textures (50 diffuse maps, 25 bumps maps) Most of these textures are tileable, so you can use them for your other projects. Tested in bryce5, poser5, vue, xsi This model is not a real ship but I was inpired by many medieval ships I have seen.
It's based as merchant and travel ship. Includes interiors for "inside renders". For "outside renders" you can hide or delete them to get better speed and flexibily. (selection groups doesn't work in poser, it's only one mesh!) Contains two versions of sails. One in wind and one in calm.
This file has been sent to the user Desert Rat (US), thank him for it.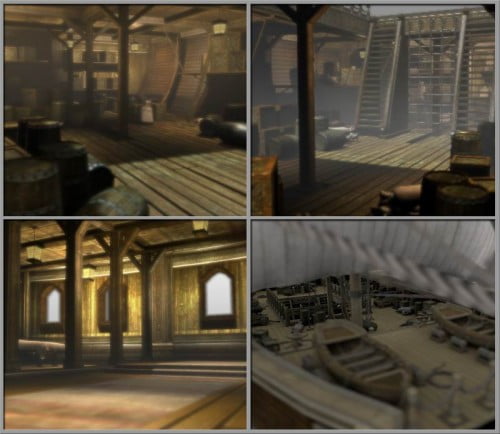 ---