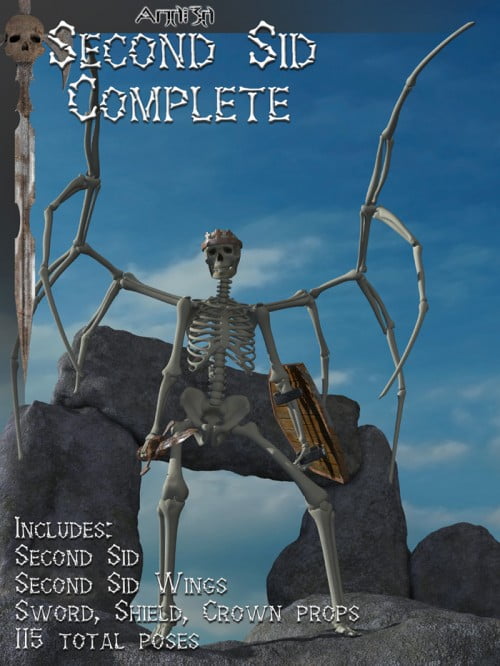 The Bone King returns in style! Second Sid is a new and unique original figure. Conservative geometry and textures mean you can load lots of Sid's into your scene, and still be able to render it. Sid comes with his Bone Kingly props, Sword, Shield and Crown. The Sword and Shield has left and right smart prop versions, as well as unparented versions.
Possibly the thing that makes Sid most unique is his Bone Wings, which are also included in this bundle. Again, these are not heavy on system resources, and are fully poseable, putting skeletons into a whole new light.
And also included in this bundle is the Second Sid Poses pack, which contains an additional 100 new and exciting poses specifically for Second Sid.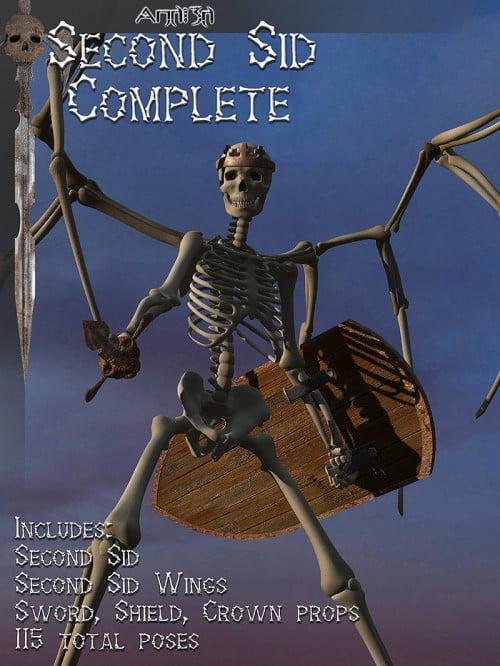 ---