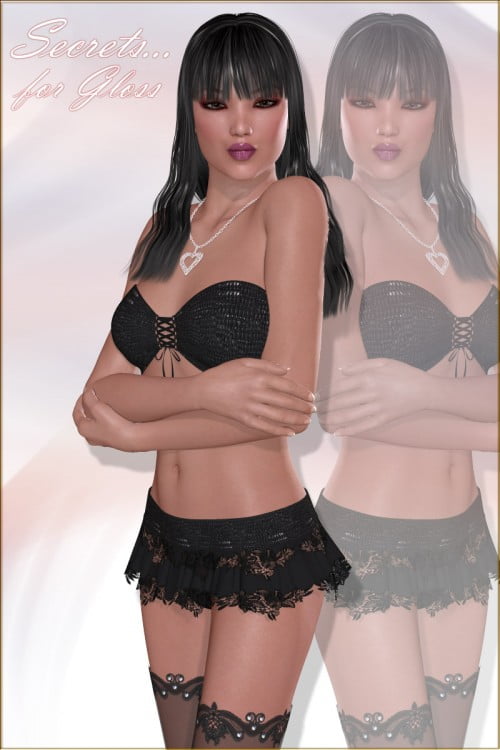 Secrets for Gloss.
With this texture add on you'll get a medley of textures for Gloss by 3D-Age.
What's Included:
– 08 MAT Poses for the Top
– 08 MAT Poses for the Skirt
– 41 Textures inc.Trans Maps,Reflection Maps and Displacement Maps.
Required Product: Gloss
Notes:
No postwork on promotional images except on composition!
Rendered in PoserPro.
Tested in Poser 7!
All Styles are DAZ Studio compatible exept one Style!
Figures, Character, Clothings, Lights and Hair on Promotion Pictures are not included!
Credit:
Character – VH Neah
Hair – Amber Hair (RDNA) with textures from COLORation Amber (RDNA)
Stockings – Untamed Girl with textures from Crazy Stockings 7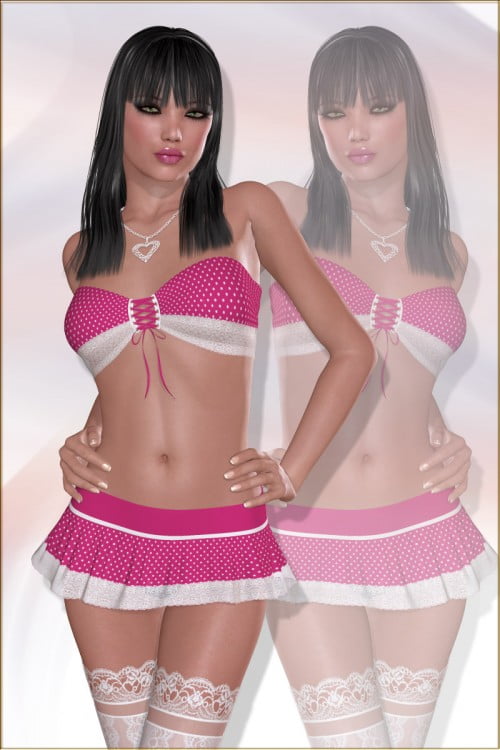 ---