Security! Genesis 2 Male(s)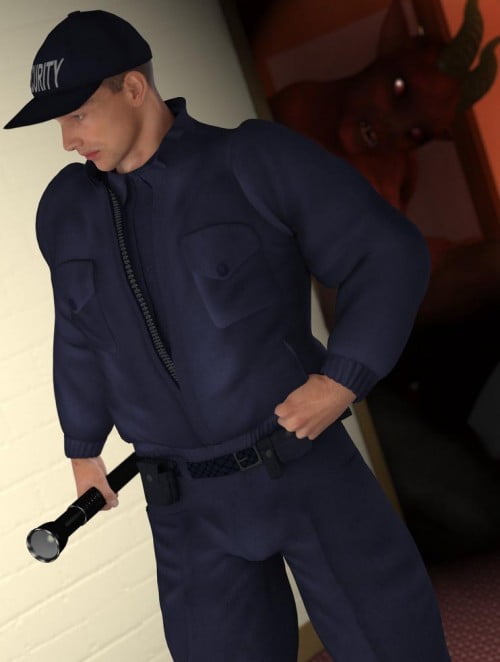 Who's that walking down the old museum's hallway, shining a light into every dark corner? Who's that in the school hallway, asking "Who's there?" and hearing only a creepy echo in return? Why, it's the security guard, ready to face monsters and murderers while armed only with his trusty flashlight and steel-toed boots.
This Genesis 2 Male clothing set comes with these pieces:
-Jacket
-Shirt
-Pants
-Boots
-Belt
-Belt Items
-Hat
-Flashlight
All of these are separate pieces for mixing and matching, and relevant FBMs and special movement morphs are included.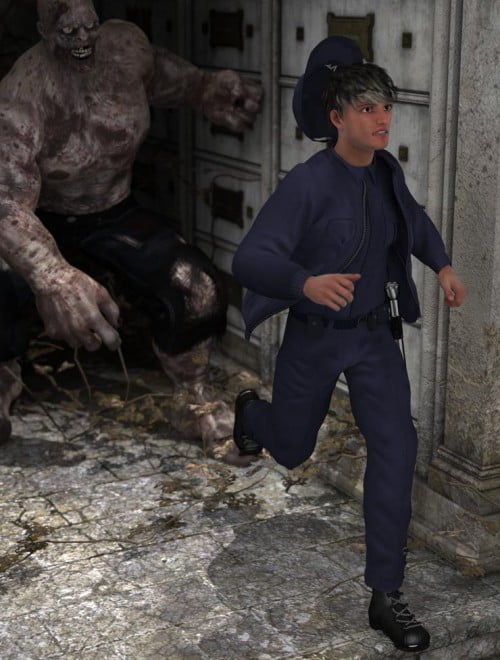 ---