---
Senile Santa G3M
Because the elves want revenge, Senile Santa has come to Daz Studio! After years of Senile Santas tormenting your Runtime he comes now in his new shape but with his usual dementia. Expect him to chew all of your cookies, even the ones you didn't put out for him! Watch your liquor cabinet and hide the reindeer because he is in no condition to drive tonight or even on Christmas Eve. He is created for Genesis 3 Male and Michael 7.
This character is unique, like each of us. He is not only good at Xmas time because your fantasy can tranform him into a young warrior, a king a sweet grandpa or a tender lover. He comes with three goodies: beard, moustaches and a earring (hat of the promos NOT included). Mat files for the genitals included with two options: circumcised and uncircumcised. One INJ and REM facial expression included to make him look more… Senile! Lots of skin options with or without tattoos. 6 different face skins and 2 extra face skins to make him look older, for a total of 8 face skins.
DAZ files:
– Apply Senile Santa
– Remove Senile Santa
– Apply Senile Santa Xpression
– Remove Senile Santa Xpression
– MAT Senile Santa
– MAT Gens Circumcised
– MAT Gens Uncircumcised
– 1 MAT Arms No Tattoo
– 3 MAT Arms With Tattoo
– 1 MAT Body No Tattoo
– 2 MAT Body With Tattoo
– 4 MAT Eyes
– 6 MAT Face
– 2 MAT FAce Older (Face 7 and FAce 8)
Three Smart Props:
– Beard
– Moustaches
– LEft Earring
This item works only in DAZ and there are DUF files in it.
Happy Christmas to all the Artists!
---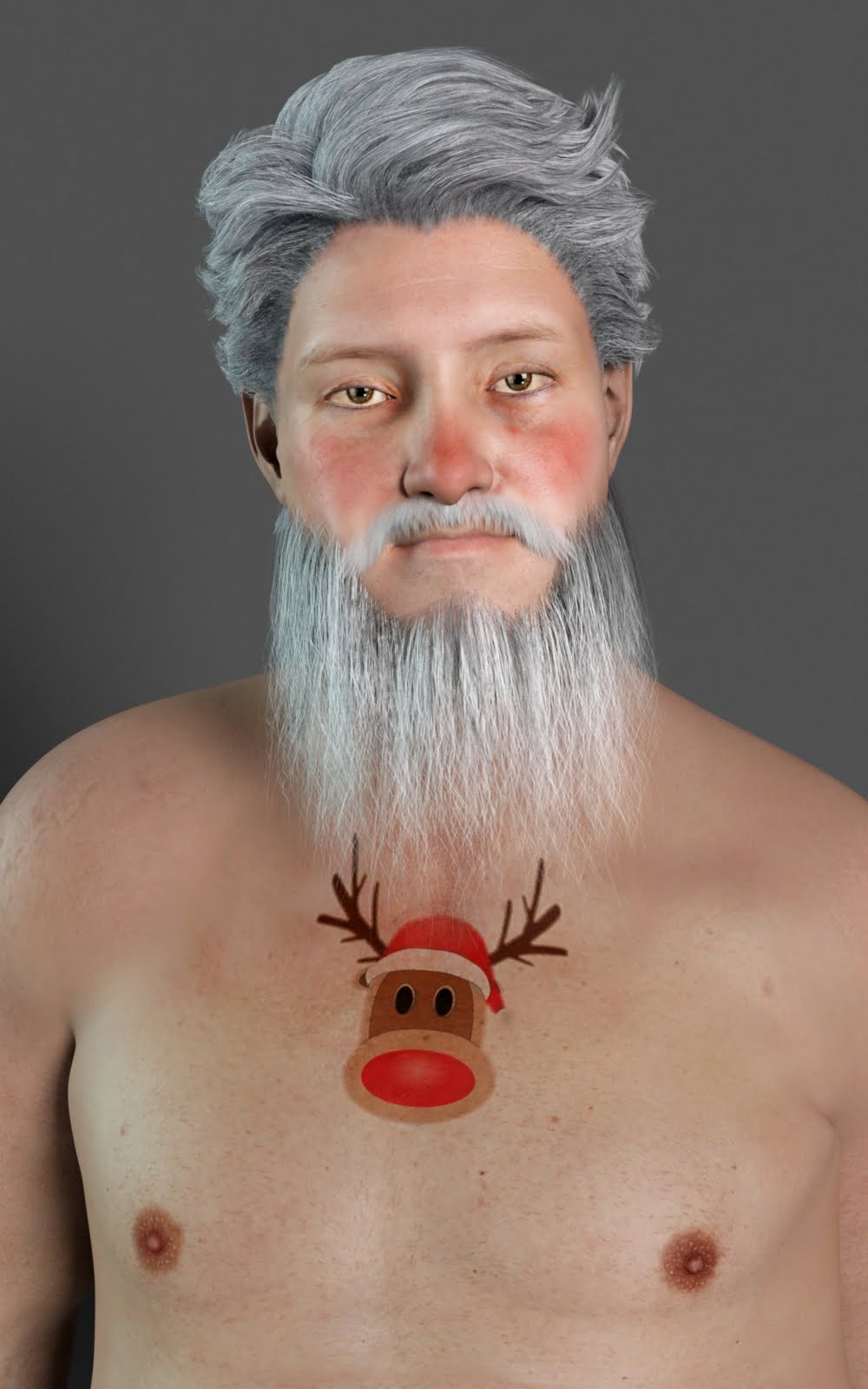 ---