Sensual – Poses for Genesis 3 Female and Olympia 7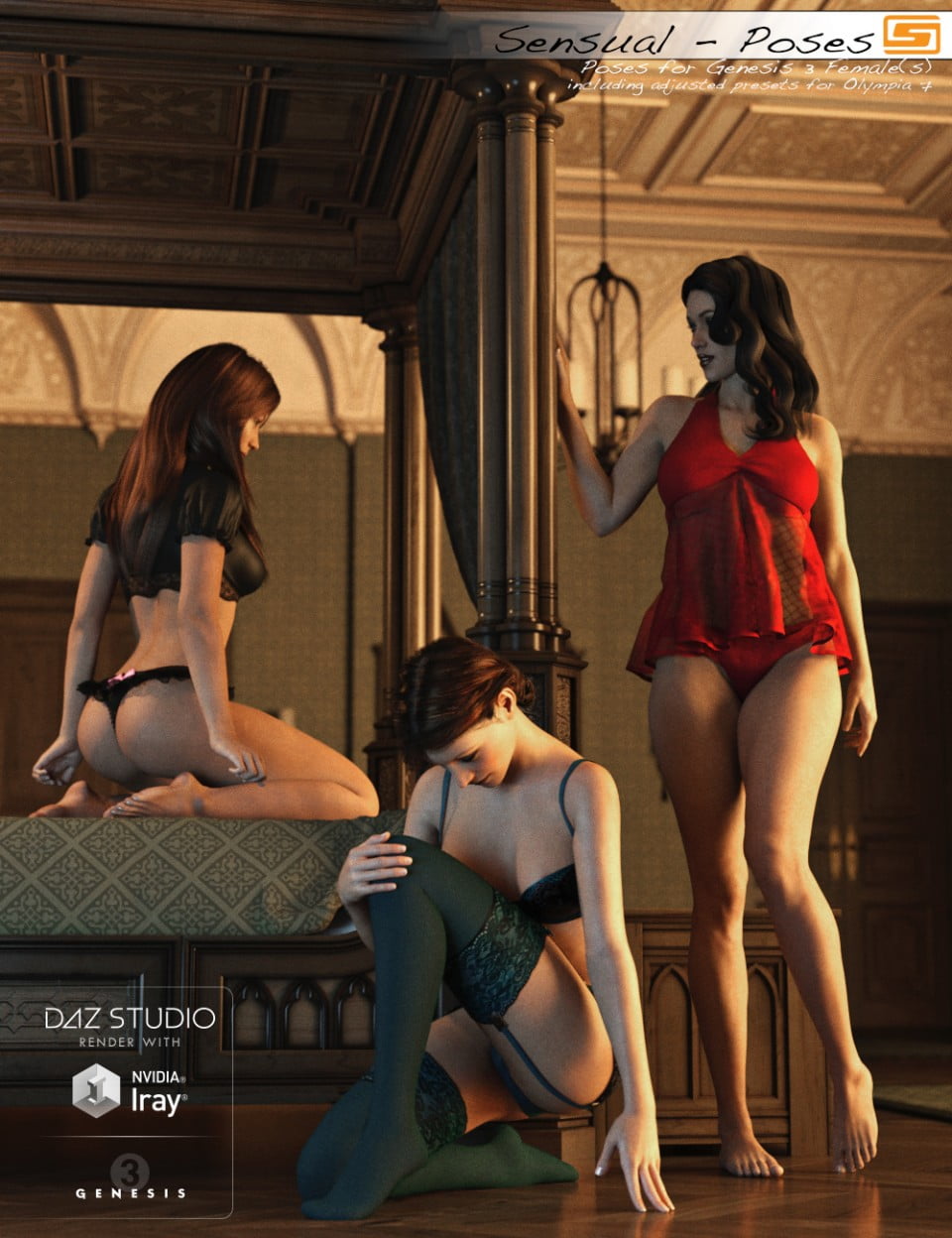 Sensual – a set of 18 poses for your Genesis 3 Females.
These poses are also split into 18 partial lower body and 18 upper body pose presets, also included are adjusted poses for Olympia 7.
Expressions, props, clothing and hair are not included. Some body morphs and clothing may need some adjustment of the poses. With adjustments, these poses can also be used with other Genesis 3 Female(s) characters.
Sensual Poses for Genesis 3 Female: (.DUF)
18 single character poses and their mirrored versions
18 partial lower body poses and their mirrored versions
18 partial upper body poses and their mirrored versions
Sensual Poses for Olympia 7: (.DUF)
18 single character poses and their mirrored versions
18 partial lower body poses and their mirrored versions
18 partial upper body poses and their mirrored versions
Notes
This product includes:
1 DSON Core Installer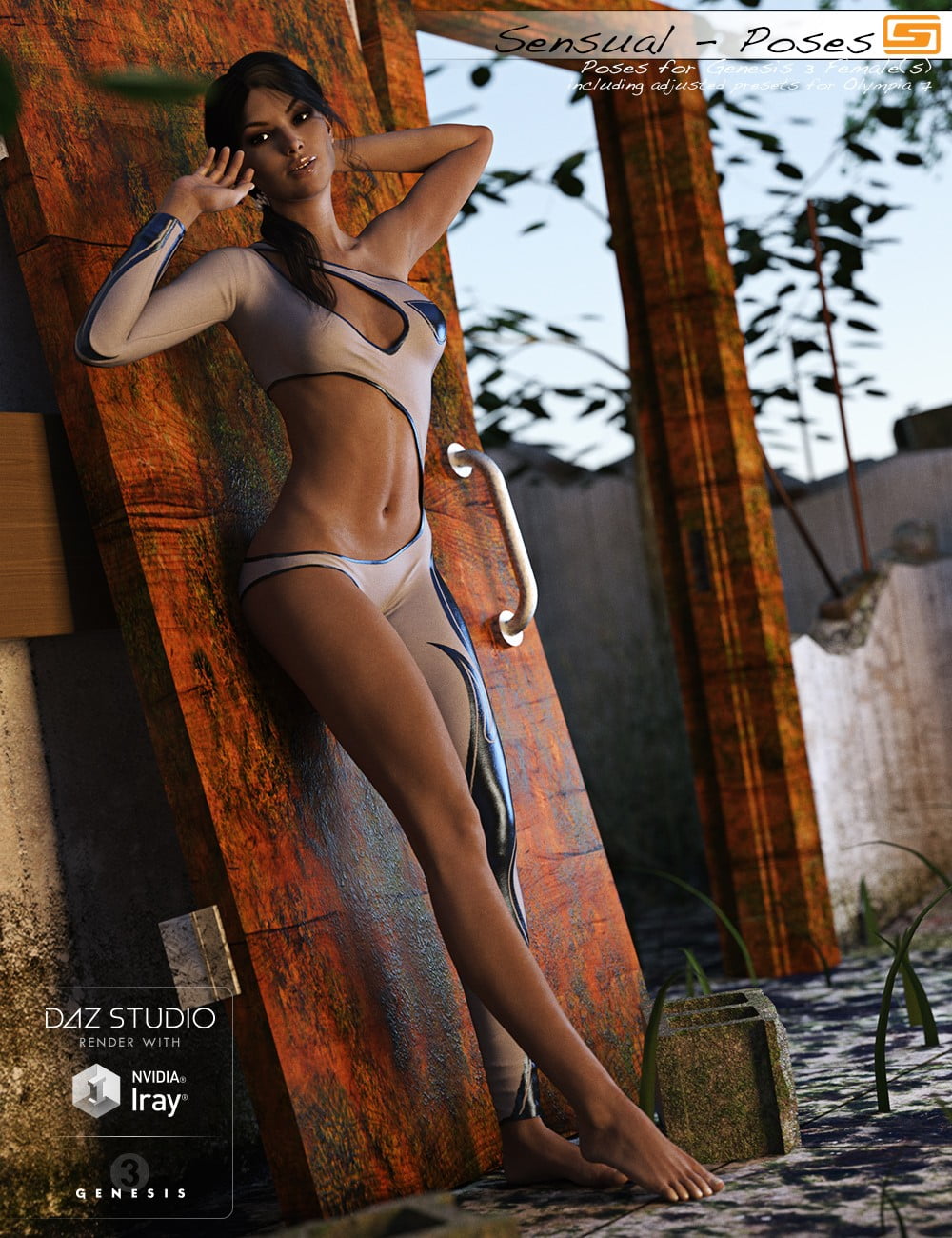 ---