Setsuko's SchoolGirl 2 by Hongyu
Let's go back to school, ninja-style! Setsuko Schoolgirl 2 by Hongyu outfit fits Ninja Setsuko? from Third Degree, and Aiko 4. It includes two pieces, the dress and the hairbow. Special movement morphs help you create realistic poses, with body handles easily controlling the skirt and the bow knot.
The outfit fits Ninja Setsuko, Aiko 4, plus Gioia and Nhu from Beautiful World (no Victoria 4 fits are provided). High-resolution maps provide you with great detail and many style options. Many preset skirt poses help you get the perfect look quickly and with ease.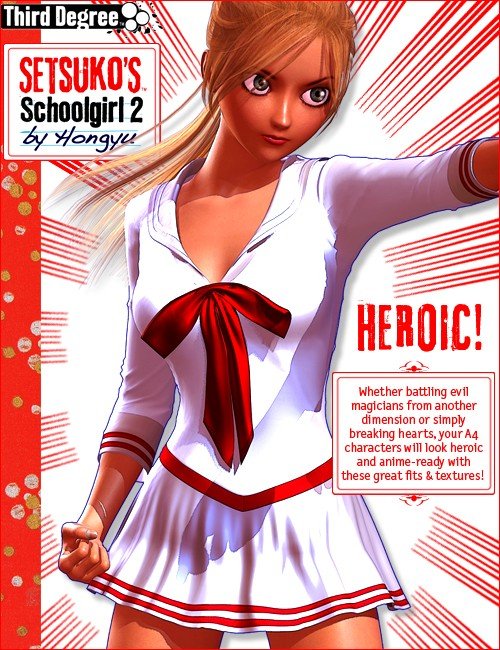 ---