Sew and Sew St Patrick Fabric Pack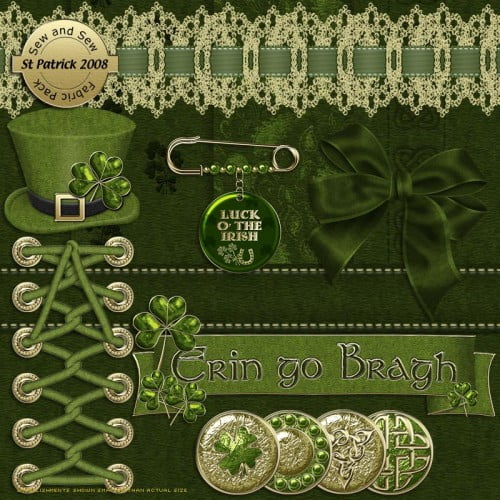 Fabric swatches are textured to resemble various fabric weaves using my own unique weave patterns. Embellishments are varied in each pack and may include bows, buttons, flowers, edgings, ribbons and appliques.
These packs can be used for 3d texturing, web graphics, digital scrapping and paper crafting such as greeting cards, candy wrappers, posters, fliers etc
All graphics are created digitally (no scans) at 200dpi print quality.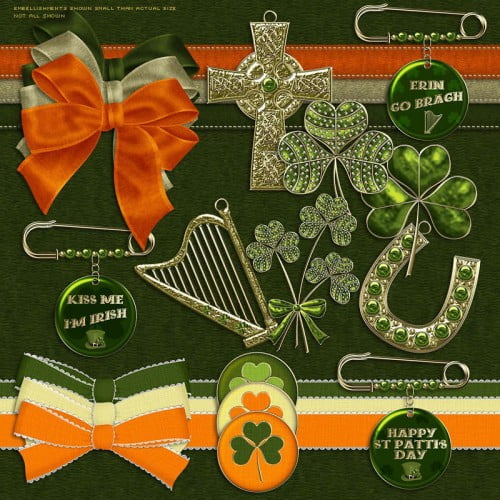 ---