Sexy Edge Top V4/A4/G4/Elite/GND4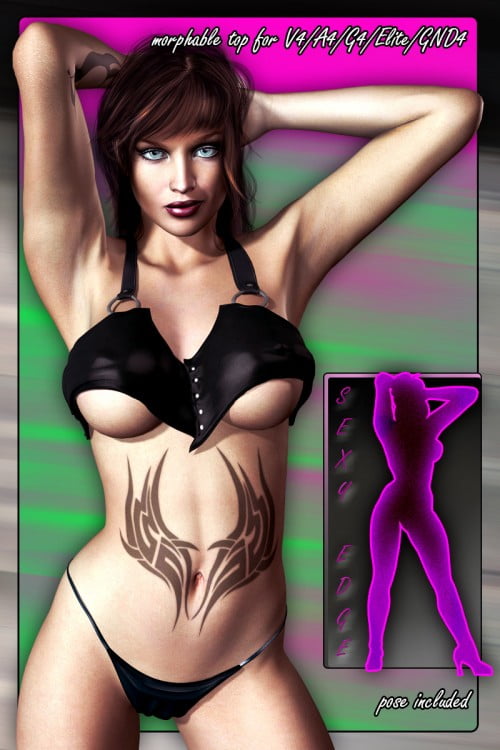 Sexy Edge is the new line of a series of sexy provocative clothing for Victoria 4. The series start with the Sexy Edge Top, a clothing piece that is completely morphable and of course, very sexy.
Includes:
SuperConforming Top for Poser
SuperConforming Top for DS
20 Morphs
2 Textures for both Poser and Daz Studio
1 Sexy Edge Body Pose
Template
Important Notes:
Poser: Load V4 first and then conform the clothing. This will make the JCM's and the superconforming feature work.
Daz Studio: Load the clothing piece that it is named _DS version and you will have to apply the DS Mat included before rendering.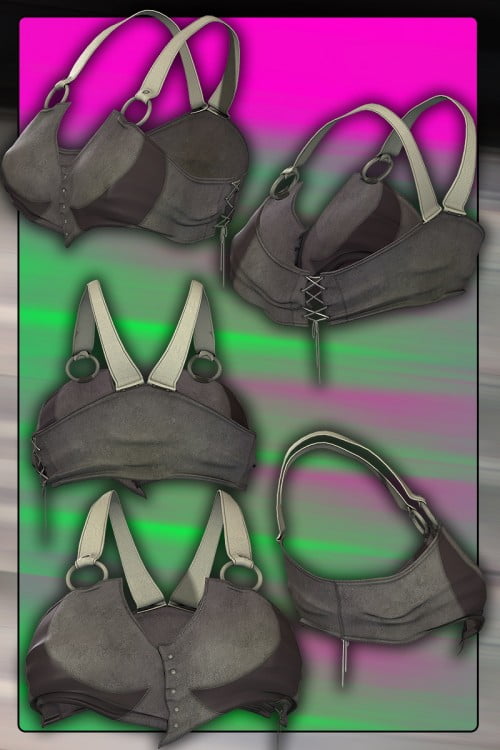 ---